Xizang hits an education high
Share - WeChat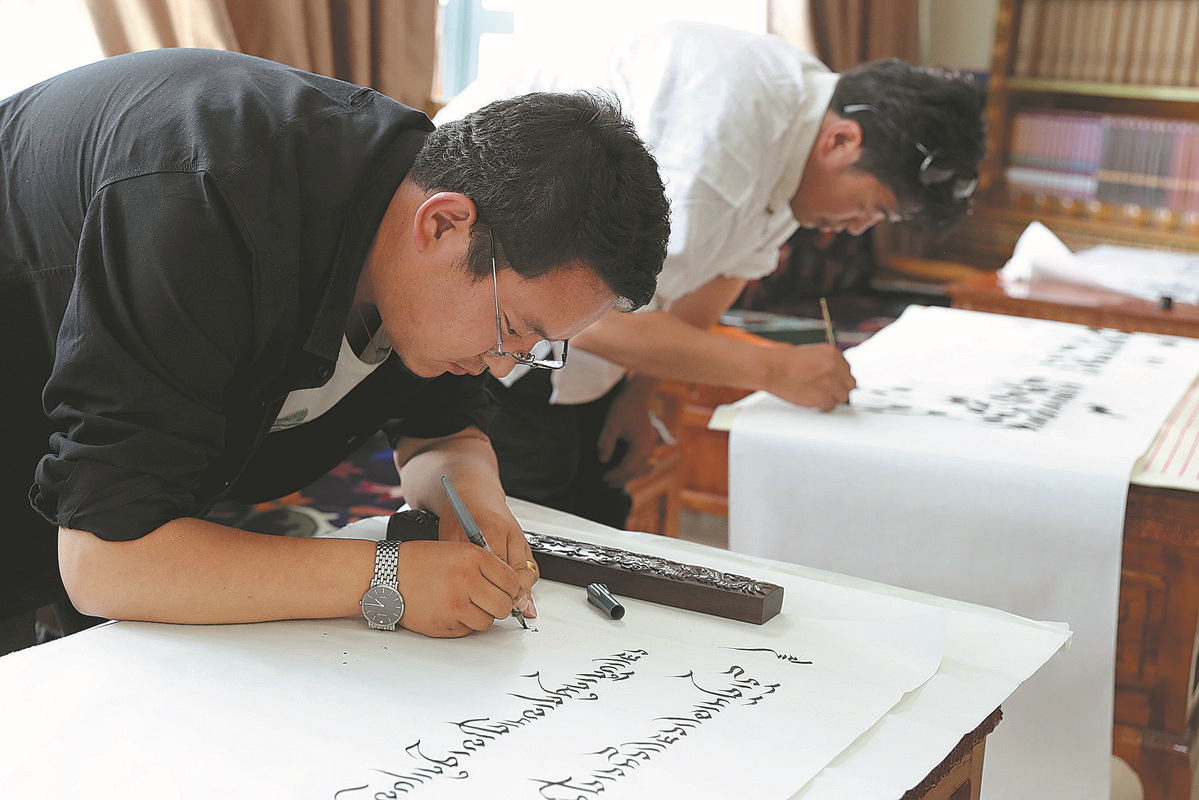 Liu Shuai is among the school's 20 teachers who have come from other parts of China to support the development of Xizang's education system as part of a nationwide campaign to help the border region achieve change step by step.
"A teacher's duty is to impart knowledge and educate people. That's why I applied for the position here," says the 31-year-old Liu from Dalian, Liaoning province.
He says compared with their peers from other places in China, students in Xizang have a relatively weaker grasp of fundamental knowledge, so he has to combine his previous teaching experience with the needs of the students to help them achieve academic progress. He also trains local teachers to improve their professional skills.
"My three-year tenure in Xizang will be the greatest wealth of my life. I can never have such teaching experience in other regions of China, and it's beneficial to both my personal development and teaching career," he says.
People may feel uncomfortable when they first come to a high-altitude region, and may have altitude sickness, for instance. Liu, who has lived in Lhasa for two years, was recently diagnosed with gout. He was a bit depressed and started to doubt himself, but he eventually made adjustments for his well-being.
"It's just one of the difficulties that I have encountered on the plateau," he says. "It's essential to stick to a teacher's original intention-to train talent."
Most Popular