Xizang hits an education high
Share - WeChat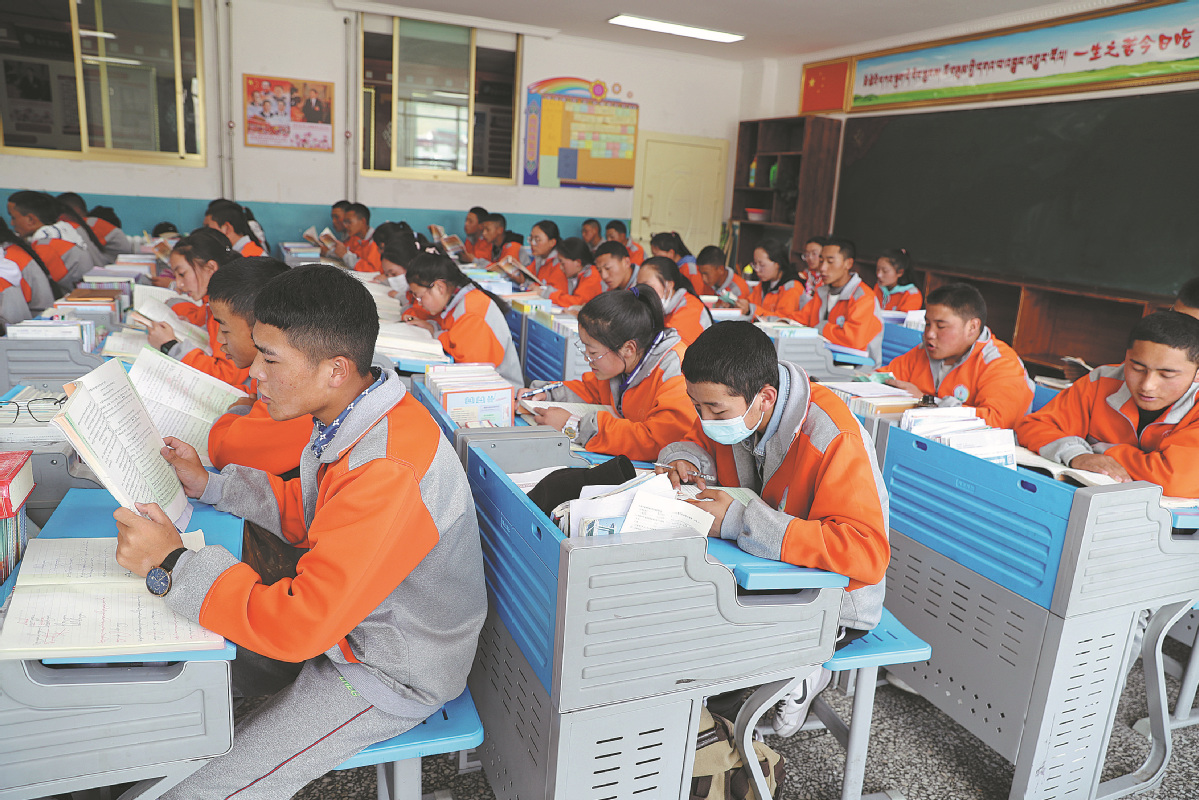 Penpa says the school offers dual education courses, with at least 14 classes a week in Tibetan language and Mandarin respectively. Students can read bilingual books of various themes at the school's library.
"Both languages are important for students. Languages have their own dynamic development when they're often used, so does culture," he says. "For example, Chinese has many loanwords from English. In Chinese, hada is a borrowed word from Tibetan." Hada is a piece of white silk used as a greeting gift among Tibetan people.
Namse Gonpo, a 17-year-old senior second grade student, says the circumstances in Lhasa are better due to its relatively lower altitude, and he has soon adjusted to life here. His parents are supportive of him furthering his studies in the school.
"Compared with my parents' generation, our generation has much better opportunities to receive education and enjoy higher living standards, thanks to the motherland's prosperity," he says.
The school has about a dozen recreational clubs ranging from basketball to ping-pong and jazz dance, enriching school life. Namse Gonpo has joined the broadcast club and speaks fluent Mandarin.
Like his schoolmates, he is bilingual. He uses Tibetan language to communicate with his parents, who feel more comfortable speaking in their native tongue.
"At school, if I discuss content about Tibetan class with classmates, we use the Tibetan language. If we talk about hot issues like news, we prefer to speak in Mandarin," he says.
He wants to go to university in other regions of China and come back to work in his hometown Nagchu to contribute to its development.
Namse Gonpo is not afraid that Tibetan culture may be on the decline.
"The Tibetan culture is always developing, and we can better learn about our culture," he says.
Most Popular