Seafarers adrift in currents of virus' shadow
Share - WeChat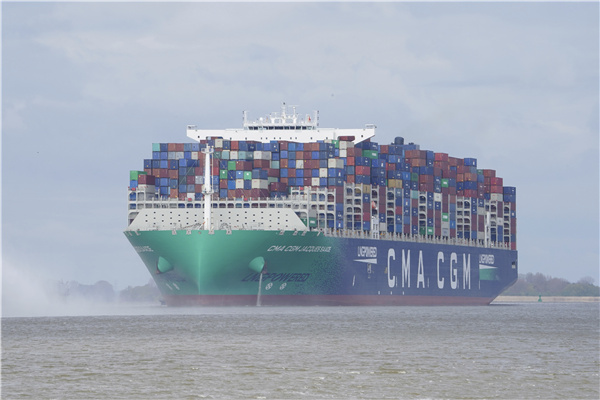 Immense mental health and financial pressure have plagued unsung heroes in shipping industry amid the pandemic.
At noon on June 25, commercial ships around the world will sound their horns to mark International Seafarers' Day. A symbolic gesture to the estimated 2 million men and women who work the world's merchant fleet, it will also be a mark of respect recognizing them as the unsung heroes of the COVID-19 pandemic.
While they may not be frontline medical workers, the wheels of the global economy would simply not turn without them.
Since the pandemic began, these men and women have had their lives tipped upside down as borders were closed alongside restrictions imposed on the movement of people.
"There is a crisis that has played out almost invisibly, far out to sea or onboard ship. Their numbers are large enough to populate a city-albeit one where social distancing is impossible and there is no way out," the Nikkei Asia said in a report released on May 19.
Seafarers bear a tremendous responsibility as more than 90 percent of all material goods are carried by ships, including cars, mobile phones and computers, wood and steel for building, and coffee.
Although the shipping industry has demonstrated resilience throughout the pandemic, it has come at a cost, according to the United Kingdom-based International Chamber of Shipping, or the ICS, the world's principal shipping organization responsible for some 80 percent of the world's tonnage.
"Seafarers, who deliver food, fuel, and essential medical supplies have been impacted most by the pandemic," a spokesperson for the ICS said.
Due to travel restrictions imposed by governments around the world, seafarers have experienced delays to crew change, and have been denied shore leave. Some have spent months onboard their ships, virtually ignored by the rest of the world.
According to the ICS, seafarers have experienced increased rates of mental and physical fatigue from being on ships for extended periods of time, far beyond normal contracts.
This has had an adverse effect on their mental health and crews' performance.
The ICS has, from the onset of the pandemic, led the call for governments to exempt seafarers from travel restrictions and championed prioritizing them for vaccination.
The shipping industry is concerned that, with the rise of governments reimposing travel bans for crews in response to new virus variants, there could be a return to a significant crew change crisis.
Shipping is seen as a bellwether for the global economy. Beyond the human cost, the global value chain has seen delays and volatile freight rates amid COVID-19.
Shipping companies experienced the initial shocks as the world shut down in early 2020, and later, a sharp rise in demand as economies began to reopen and consumption rebounded, subsidized by government stimulus.
Complex affair
But getting back to business may prove a complex affair.
Seafaring is a highly sought-after and prestigious career, drawing recruits mainly from the Philippines, China and South Asia.
In the short term, however, there has been growing concern over access to crews from key seafarer supply nations like India, amid a rise in crew change bans for seafarers that have traveled through the Indian subcontinent.
Most Popular