Chinese premier announces establishment of 2nd phase of China-CEE fund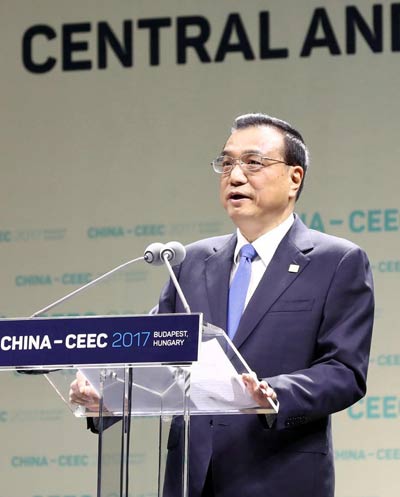 Chinese Premier Li Keqiang attends the sixth meeting of heads of government of China and 16 Central and Eastern European countries in Budapest, Hungary, November 27, 2017. [Photo/Xinhua]
BUDAPEST - Chinese Premier Li Keqiang on Monday announced the establishment of the second phase of China-Central and Eastern Europe (China-CEE) Investment Cooperation Fund in the Hungarian capital of Budapest.

The second phase of the fund that totaled 1 billion U.S. dollars will be mainly invested in Central and Eastern Europe, Li said in a keynote speech to the seventh China-Central and Eastern European Countries Economic and Trade Forum.

Li arrived in Budapest on Sunday for an official visit to Hungary and will attend the sixth meeting of heads of government of China and 16 Central and Eastern European countries.