Chinese naval hospital ship Peace Ark concludes humanitarian mission in Tanzania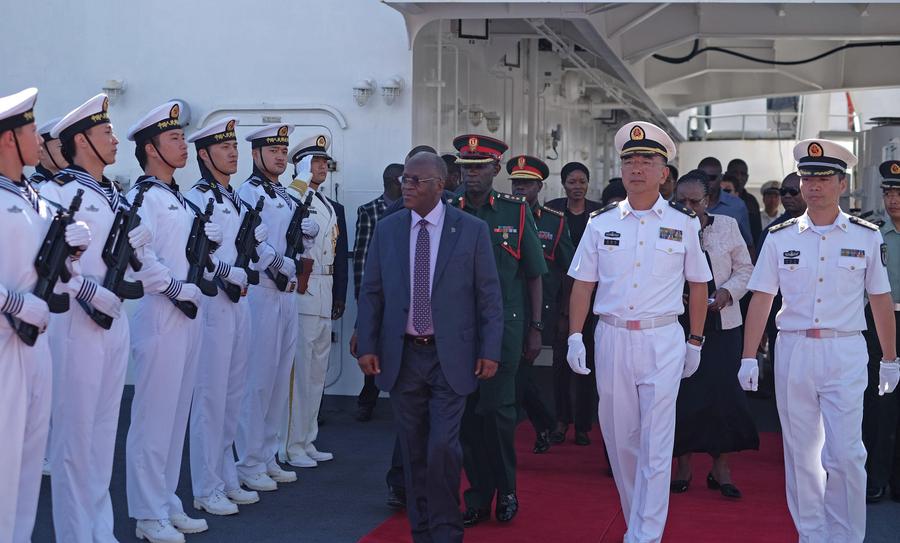 Tanzanian President John Magufuli (3rd R, front) inspects the guards of honor aboard Chinese hospital ship Peace Ark in Dar es Salaam, Tanzania, on Nov. 26, 2017. Tanzanian President John Magufuli on Sunday thanked Chinese doctors for treating more than 6,000 patients in the Chinese naval hospital ship Peace Ark during its eight-day stay in Tanzania's Dar es Salaam. [Photo/Xinhua]
DAR ES SALAAM - Tanzanian President John Magufuli on Sunday thanked Chinese doctors for treating more than 6,000 patients in the Chinese naval hospital ship Peace Ark during its eight-day stay in Tanzania's commercial capital Dar es Salaam.

Magufuli made a visit to the Peace Ark on Sunday to see off the Chinese doctors and navy soldiers.
The ship arrived in Dar es Salaam on Nov. 19, the second in seven years, on a humanitarian mission of providing free medical services to local residents.

During its stay in Tanzania, a total of 6,441 patients were treated by the Chinese doctors.

Magufuli said the move by the Chinese government to send the Peace Ark to Tanzania has futher improved the relationship between the two countries.

"The coming of the ship has written a new history in the cordial relationship of the two countries," he said.

Chinese ambassador to Tanzania Wang Ke hailed President Magufuli for his commitment toward improving people's lives.
In 2010-2015, the Peace Ark paid visits to Asia, Africa, the Americas and Oceania. Around 120,000 people from a total of 29 countries and regions received free on-board medical and humanitarian services.

The current tour took the Peace Ark to Djibouti, Gabon, Sierra Leone, the Republic of the Congo, Angola, and Mozambique before sailing to Tanzania.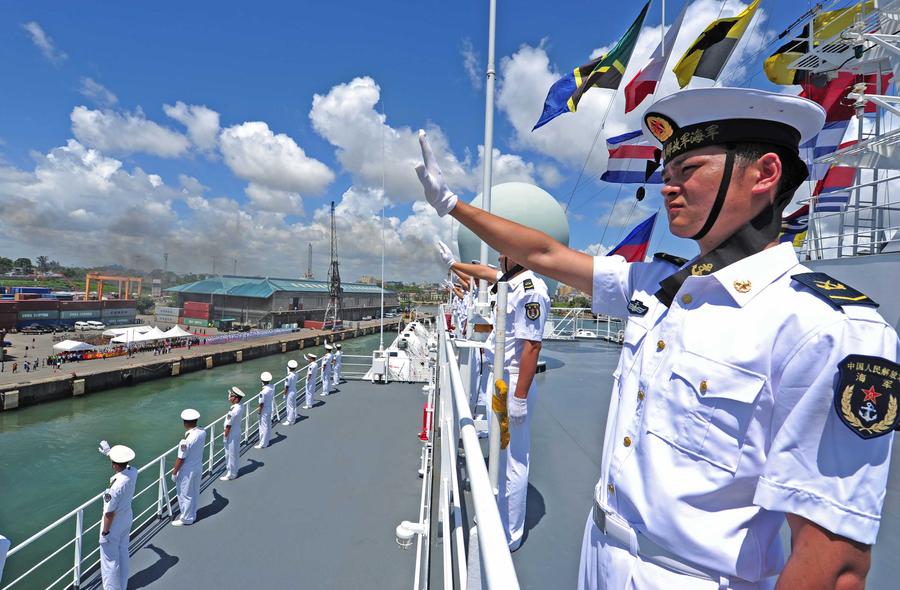 Navy soldiers of Chinese hospital ship Peace Ark wave to people as the ship sails off Dar es Salaam, Tanzania, on Nov. 26, 2017. Tanzanian President John Magufuli on Sunday thanked Chinese doctors for treating more than 6,000 patients in the Chinese naval hospital ship Peace Ark during its eight-day stay in Tanzania's Dar es Salaam. [Photo/Xinhua]