President cites shared goals with Moscow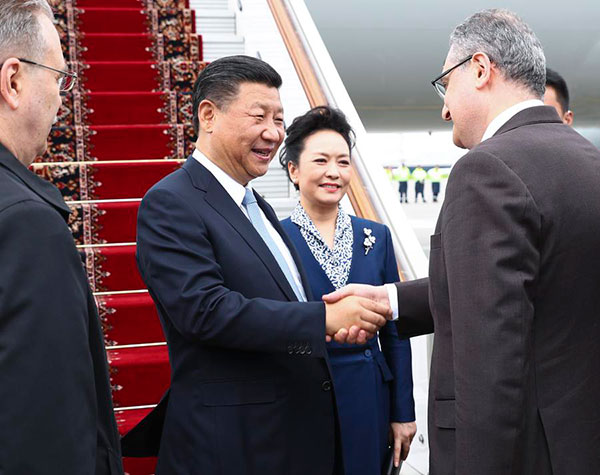 President Xi Jinping and his wife Peng Liyuan are greeted by senior Russian officials upon their arrival in Moscow, Russia, July 3, 2017.[Photo/Xinhua]
On Beijing's ties with Moscow, Xi described relations as being at their "best time in history", adding that the two nations are each other's most trustworthy strategic partners.
The two countries have built high-level political and strategic trust, the president said, noting that they have resolved all border issues left over from history and turned their 4,300-kilometer boundary line into a bond of friendship between their two peoples.
"President Putin and I have built good working relations and have a close personal friendship," Xi said.
Chen Yurong, a senior Eurasian studies researcher at the China Institute of International Studies, said: "The close working relationship between the two heads of state and their personal friendship has become a locomotive in the development of bilateral relations between China and Russia.
"They can exchange views on almost everything, which reflects the high level of political trust between the two countries."
Xinhua contributed to this story.