Peppa Pig becomes a huge hit in China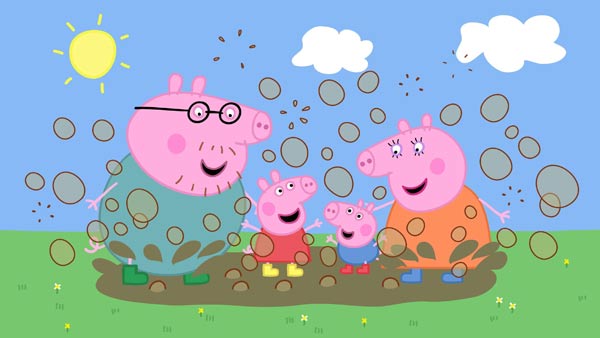 Peppa Pig, a television cartoon show. [Photo provided to chinadaily.com.cn]
Peppa Pig, the television cartoon show that has been a hit with younger children around the world, is taking China by storm after racking up 34 billion views since launching there two years ago.
Entertainment One, the British film and TV company which owns the brand, said Peppa Pig toys, clothing and home furnishings were all ahead of expectations in China, where it is broadcast on State-owned TV channel China Central Televison.
The company said the brand's growing popularity in China is helping it stay on track to meet full-year targets.
Since launching in 2015, Peppa Pig has attracted billions of views in China on social media platforms IQIY, Youku and Tudou.
Peppa's porcine empire began in 2004, since when the showhas been shown in over 180 territories and translated into 40 languages.
By the spring of 2019, nearly 400 five-minute episodes will have been aired.
Tom Harrington, from TV analysts Enders, described Peppa Pig's success in China as "amazing".
China is a "massive market but is very difficult for Western media companies to get into", Harrington told the BBC.
"... You can't operate there without an alliance with a Chinese business," he said. "However, children's content is very transferable between cultures, especially animation, which is very easy to dub over to make it look local."
Peppa Pig's popularity earned the brand "Best New Property" prize at this year's Asia Licensing Awards in Hong Kong.
The character also has its own official WeChat account which, according to Entertainment One, has "generated thousands of sign-ups, demonstrating the brand's appeal in the country".
China is also the biggest territory for Peppa app downloads and for traditional story books, the company says.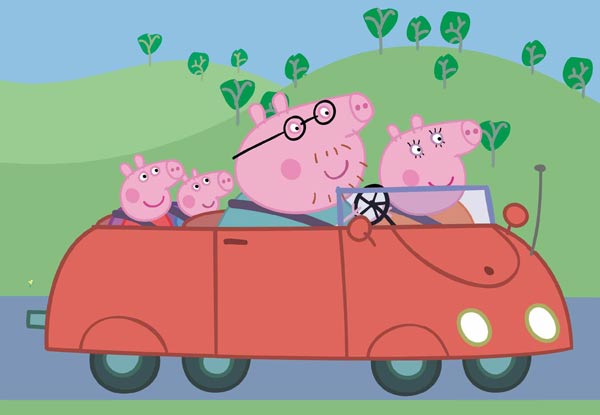 Peppa Pig, a television cartoon show. [Photo provided to chinadaily.com.cn]