Doping athletes, coaches to lose Russian presidential scholarships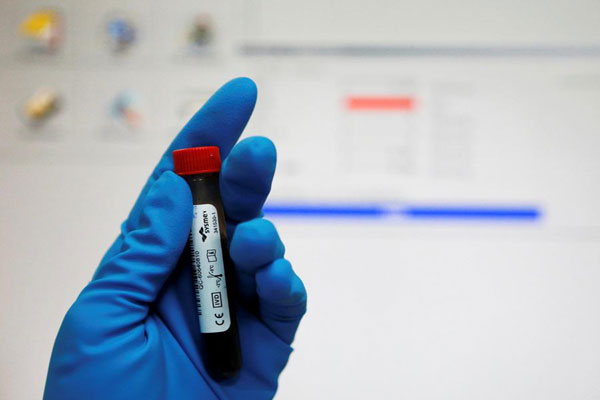 File photo shows that a technician holds a test tube with a blood sample at the Russian anti-doping laboratory in Moscow, Russia, May 24, 2016. [Photo/Agencies]
MOSCOW - Russian athletes, coaches and other sports specialists in breach of anti-doping rules will lose their presidential scholarships, according to a decree published on the Kremlin's website on Saturday.
The decree, signed by Russian President Vladimir Putin, stipulates that any athlete, coach or specialist in the field of physical culture and sports, including Olympic, Paralympic or Deaflympic champions, once found to have violated the anti-doping rules, will be subject to appropriate sanctions, such as being "deprived of the right to receive a scholarship from the President of the Russian Federation."
Ongoing payment of the scholarship will be terminated the next month after a violation is confirmed, and those who have been subject to sanctions will not be entitled to a scholarship for two years after the sanctions expire, the decree added.
The decree takes immediate effect after its publication, it said.
The Russian government has been actively working on anti-doping regulations since a number of Russian athletes were banned from participating in the 2016 Summer Olympic Games due to doping issues.
An Independent Anti-Doping Commission was established in July 2016 so as to prevent the abuse of prohibited substances in sports. In March 2017, the Russian government published an anti-doping order, listing methods and substances banned in sports.