Suspect shot after explosion at Brussels train station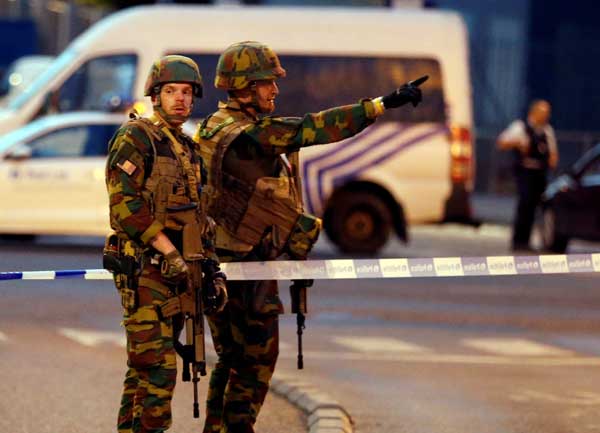 Belgian troops take up position following an explosion at Central Station in Brussels, Belgium, June 20, 2017. [Photo/Agencies]
Brussels police said via Twitter that there was "an incident with an individual at the station. The situation is under control." They asked the public to follow police instructions.
The center that monitors security threats in Belgium says the available information so far doesn't yet merit going to the highest possible terror alert level.
The Central Station is one of the busiest in the nation and soldiers could be seen patrolling there after the explosion. It was evacuated along with the Belgian capital's Grand Place, a major tourist site about 200 meters (656 feet) away.
Rail company spokeswoman Elisa Roux said Tuesday evening that trains were diverted from the station and buses sent out to take passengers to the area.
Belgium has been on high alert since suicide bombers killed 32 people on the Brussels subway and at an airport in March 2016.
There have been incidents involving extremists in Paris and London in recent days, including the attack by a van driver who tried to run down worshippers outside a London mosque.
AP