Despite high temps, Royal Ascot-goers don finest outfits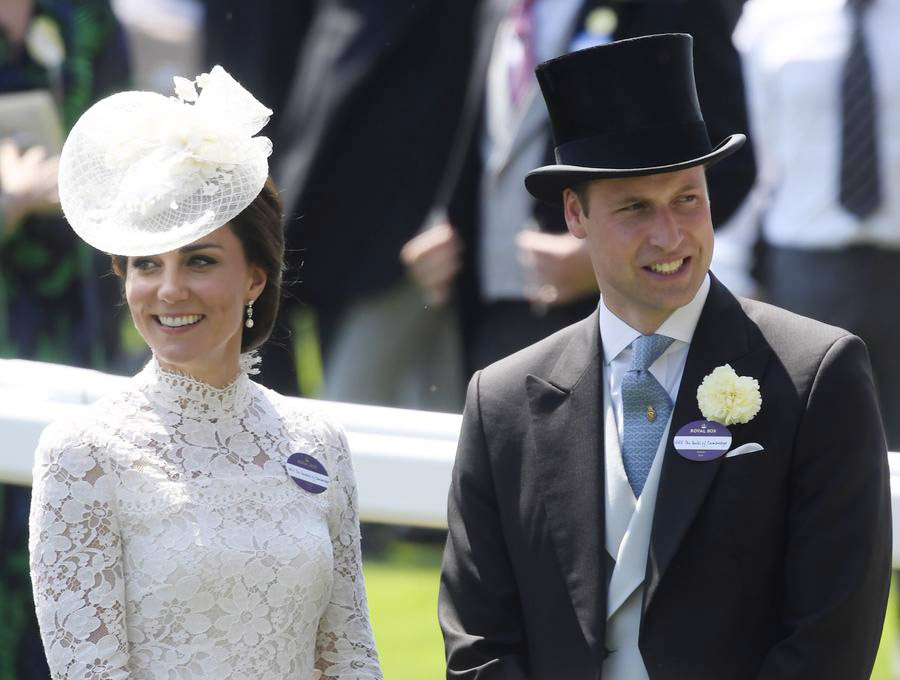 Catherine, the Duchess of Cambridge and Prince William are seen at the Royal Ascot on June 20, 2017. [Photo/Agencies] 
ASCOT, England — Despite unusually high temperatures, members of British society and the royal family have donned their finest hats and fancy outfits for the first day of the Royal Ascot horse race.
With temperatures near 30 degrees Celsius (the 86 degrees Fahrenheit,) race organizers even considered relaxing the strict dress code to allow men to take off their jackets.
Queen Elizabeth II and Prince Philip, Prince Charles and his wife Camilla; and Prince William and Kate are all in attendance after arriving in a traditional carriage procession.
They joined race-goers in observing a moment of silence for victims of the Grenfell Tower fire, the attacks at London Bridge and the Manchester concert bombing.
The racecourse says it is donating £100,000 ($126,000) to the British Red Cross UK Solidarity and London Fire Relief Funds and local charities to help victims.
AP