UK PM May says DUP talks continue but London fire a real focus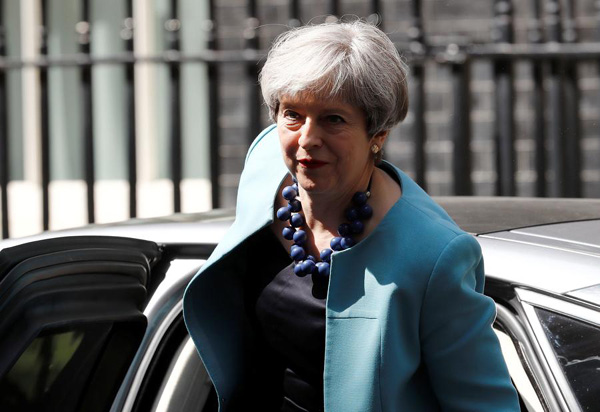 Britain's Prime Minister, Theresa May, arrives in Downing Street in central London, Britain, June 14, 2017. [Photo/Agencies]
LONDON - British Prime Minister Theresa May said talks with Northern Ireland's Democratic Unionist party aimed at securing their support for her minority government were continuing but that a fire in London had taken priority on Wednesday.
May's Conservative Party, which failed to win a majority in an election last week, has been holding talks with the DUP on securing the support of its 10 members of parliament to pass legislation.
"We are continuing to have talks, but today as you will imagine, there has been a real focus on this terrible tragedy in London," she said in a televised statement.
At least 12 people died and dozens more were injured when a fire ripped through a tower block.
Reuters