US police seek information on car where missing Chinese scholar last seen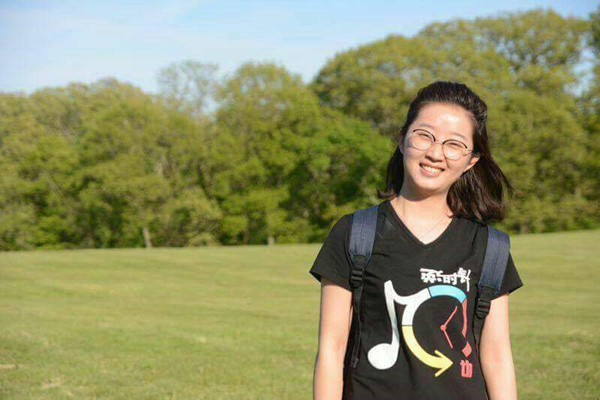 A photo of Zhang Yingying released by the police.
University of Illinois at Urbana-Champaign campus police are investigating a black car that may be related to the missing person Zhang Yingying, a 26-year-old Chinese scholar, after releasing a video showing her entering the vehicle on Friday afternoon.
Zhang's friends and family reported to campus police that they hadn't heard from Zhang since about 1:30 pm Friday local time.
The surveillance video police released on Monday shows the time being just after 2:00 pm Friday. Zhang is seen standing on the east side of Goodwin Avenue as a black Saturn Astra pulls up beside her. She is seen speaking to the driver for some time before entering the vehicle, which then continues north on Goodwin Avenue.
Police said in a statement that they are working with rideshare programs to see whether she had ordered a ride-hailing service. Investigators have also looked into reports of a black vehicle whose driver invited other young women into the car.
She was said to have been headed to the One North apartment complex on North Lincoln Avenue in Urbana of Illinois on Friday to sign a lease, messaging the property manager at 1:30 pm that she was going to be late.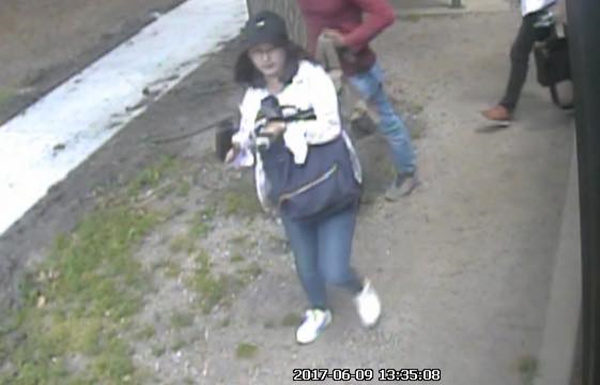 This surveillance video screenshot released by police shows Zhang Yingying outside a bus.
The footage also captured Zhang boarding a bus at a local station at 1:35 pm on Friday and exiting the bus at 1:52 pm.
She was wearing a charcoal gray hat with a white logo on the front.
"We are deeply concerned anytime someone cannot be contacted for an extended period of time. While we are exploring a number of possible scenarios which may have contributed to this incident, we are treating this as a very urgent matter," the statement reads.
Zhang is visiting from China and has only been in the United States for about a month. She's currently a visiting researcher with the school's department of natural resources and environmental sciences.
Zhang, from Southeast China's Fujian province, received her master's degree in environmental engineering from Peking University in 2016 and a bachelor's degree from Sun Yat-Sen University in 2013. She was also a research assistant at the Institute of Botany at the Chinese Academy of Sciences for about a year.
The police have released a number of still photos and videos to the public in hopes that someone may have information on Zhang's whereabouts. If you have any information, please call 911, if in the United States, or the University of Illinois Police Department at 217-333-1216. Non-emergency information may be emailed to police@illinois.edu.