Fired factory worker kills five at former Florida workplace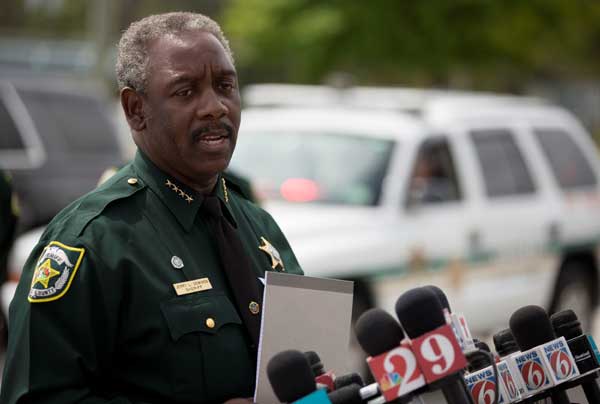 Orange County Sheriff Jerry Demings speaks to the media near the scene of a fatal workplace shooting in Orlando, Florida, U.S. June 5, 2017. [Photo/Agencies]
A man who had been fired in April from his job at an awnings factory near Orlando, Florida, returned to his old workplace on Monday and fatally shot five people he had targeted, before killing himself, a county sheriff said.
John Robert Neumann Jr., a 45-year-old US Army veteran, was armed with a semi-automatic handgun and hunting knife when he entered a business called Fiamma, which describes itself as one of the world's largest manufacturers of awnings for recreational vehicles.
Orange County Sheriff Jerry Demings described Neumann as a disgruntled ex-employee but said it was not clear why he was fired or what prompted his actions. He was not linked to any militant organizations, the sheriff told reporters.
Most of the victims were shot in the head, some multiple times, he said.
"He was certainly singling out the individuals that he shot," said Demings, who earlier described the shooting as "likely a workplace violence incident."
The victims included Robert Snyder, 69, who was chief of the Fiamma site, said Todd Bluewater, owner of a neighboring business. Also killed were Brenda Montanez-Crespo, 44; Kevin Clark, 53; Jeffrey Roberts, 57; and Kevin Lawson, 46, according to the Orange County Sheriff's Office.
It appeared the shooter was targeting managers, Bluewater told Reuters by phone.