12 killed, 3 injured in van-truck collision in Texas, US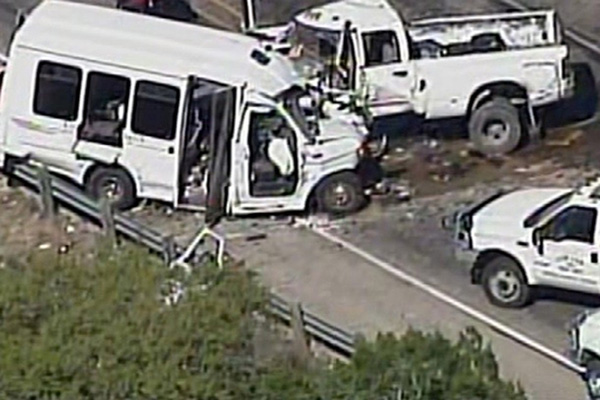 A still image of aerial video is shown of an accident scene involving a Texas church bus carrying senior citizens which crashed head-on with another vehicle about 80 miles (130 km) west of San Antonio, Texas, US, March 29, 2017.[Photo/VCG]
UVALDE, Texas — Twelve people were killed and three others injured in a van-truck collision in Texas on Wednesday, local media reported.
Local authorities said that the incident occurred when a van carrying 14 church members and a pickup truck collided on a two-lane Texas highway.
The National Transportation Safety Board is sending investigators to the crash scene.
Xinhua/AP