British PM to trigger Brexit process on March 29
LONDON - The British Prime Minister Theresa May is going to trigger the Article 50 on March 29, formally starting the country's exit from the European Union (EU), the government spokesman said on Monday.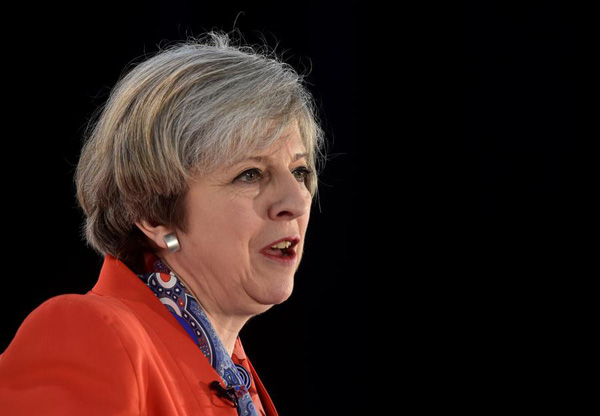 Britain's Prime Minister Theresa May speaks at the Conservative Party's Spring Forum in Cardiff, Wales, March 17, 2017.  [Photo/Agencies]
The move, which comes nine months after a referendum, will officially start the two year process of negotiations about Britain's EU exit.
The spokesman said that Britain's Ambassador to the EU Tim Barrow informed the European Council earlier on Monday that Article 50 would be triggered next Wednesday.
May is expected to make a statement to the House of Commons shortly after invoking the Article 50.