US ambassador to China nominee pledges to promote agricultural exports to China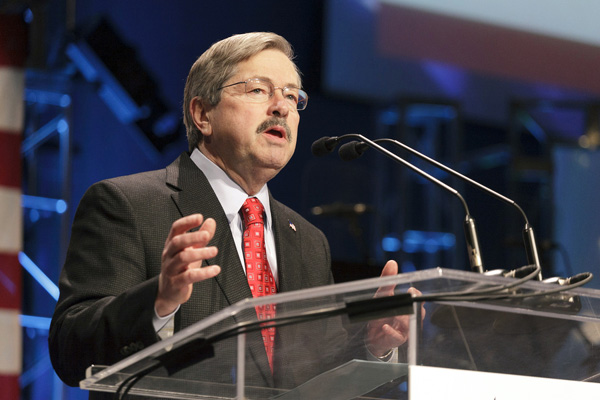 Filephoto of Iowa Governor Terry Branstad. [Photo/VCG]
WASHINGTON -- Iowa Governor Terry Branstad, US President Donald Trump's pick for Ambassador to China, said on Thursday that he would work to ensure the continued growth of US agricultural exports to China when he begins his new job, particularly reopening the Chinese market for American beef.
"The US-China relationship offers many opportunities to continue to grow agricultural exports" to China, Branstad said at the US Department of Agriculture's annual Agricultural Outlook Forum. "I look forward to being an advocate for all agricultural exports in this new role."
US agricultural exports to China have grown more than 200 percent over the past decade and China was the United States' second-largest international market in 2015, according to the US Department of Agriculture.
China has already imported more US soybeans than all the rest of the world combined, and the world's second-largest economy has become a major importer of American pork as well, the governor said, noting that "multi-billion dollar soybean contracts between the United States and China have become a commonplace" .
In terms of his priorities as US Ambassador to China, Branstad said he hoped China to reopen the market for American beef "soon". China halted beef imports from the United States in 2003 to prevent the spread of mad cow disease.
"Mad cow disease is long since gone in this country, and there is no reason why the Chinese should continue to restrict American beef," he said. "I want to serve it in the embassy, and I certainly want to do what I can to try to convince the Chinese leadership to do that sooner rather than later."