126 rescued, 4 attackers killed as operation at Burkina Faso hotel ends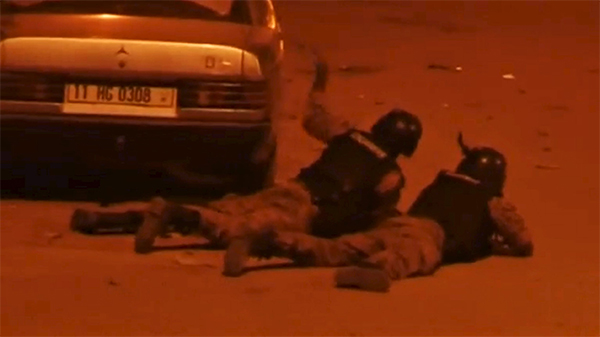 Security officers take their positions outside Splendid Hotel in Ouagadougou, Burkina Faso in this still image taken from a video January 15, 2016, during a siege by gunmen. [Photo/Agencies]
OUAGADOUGOU  -- A fourth attacker was killed Saturday following a hotel raid in Burkina Faso's capital Friday, which left 23 people dead, authorities have said.
The attacker was killed in Yibi Hotel, not far from Splendid Hotel where security forces freed 126 hostages and killed three attackers early Saturday, according to the country's security ministry.
Two women were among the four assailants killed.
The 23 victims are from 18 nationalities while some 40 others are receiving treatment in major hospitals in Ouagadougou, said the ministry.
The Splendid Hotel, not far from the capital city's international airport, often hosts Westerners, including UN staff and journalists.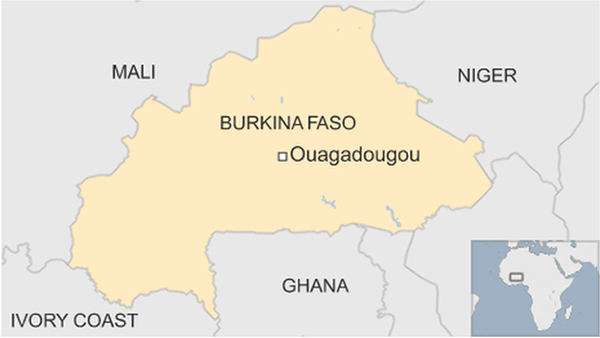 A similar attack by Islamist militants on a hotel in neighbouring Mali in November left 20 people dead.
The Al-Qaida in the Islamic Maghreb militants attacked the hotel and took hostages there Friday.
Meanwhile, an Austrian couple was kidnapped overnight in the country's northern region bordering Mali, according to the ministry.
Earlier in the day, some 20 armed men attacked a security forces patrol in the vicinity of the northern city of Tinakof, near the Mali border, killing two people including a police officer and a civilian.