528 Muslim Brotherhood members sentenced to death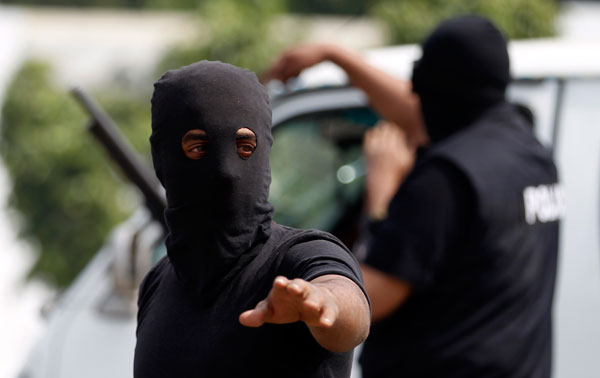 Riot police take their positions during clashes with Al-Azhar University students who support the Muslim Brotherhood and deposed President Mohamed Mursi, at the Al-Azhar University in Cairo's Nasr City district, March 19, 2014. [Photo/Agencies]
CAIRO - An Egyptian criminal court ordered Monday to sentence 528 members of the Muslim Brotherhood to death over assaulting police stations in the upper Egyptian province of Minya last August, state-run Nile TV reported.
The Brotherhood suspects were charged of attacking a police premise in Mattai district and killing its deputy head after the dispersal of the ousted president Mohamed Morsi's main supporters sit-in last August.
The court also acquitted other 17 defendants.