Tourism plane crash kills three in France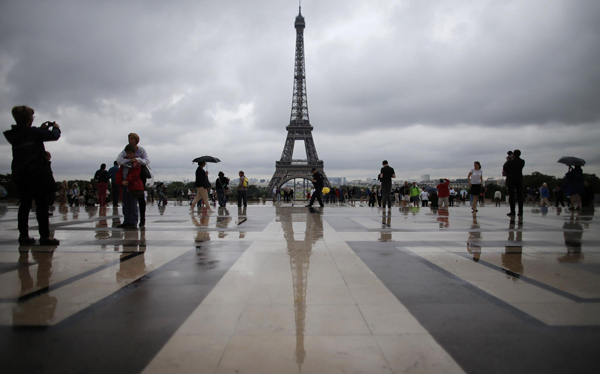 Tourists stroll on the Trocadero square, in front of the Eiffel Tower during a rainy summer day in Paris, August 7, 2013. [Photo/Agencies]
PARIS - A tourism plane crash has killed three people in Puy-de-Dome, center France, local media reported Thursday.
Citing rescuers sources, the news channel BFMTV said a man, his sister and the pilot were died after their plane which came from Paris crashed at 9 am local time (0700 GMT).
It's unknown yet whether the crash was caused by the pilot's fault or mechanic problems of the plane, the report added.