A land of smiles for the weary traveler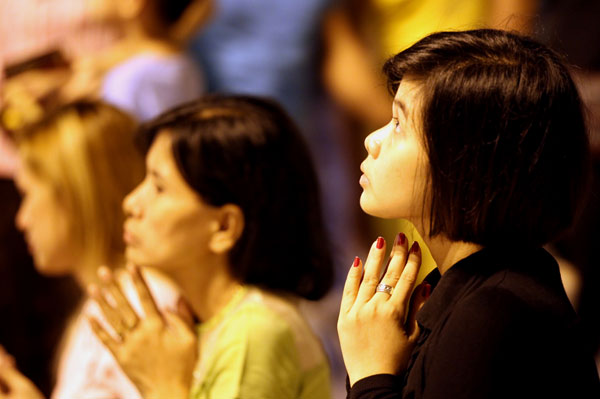 People pray at the Shwedagon pagoda. ZHANG WEI / CHINA DAILY
Editor's note: China Daily continues its reports from neighboring countries in an effort to shed light on topics relevant to China. This is the second installment of a four-part series from Myanmar.
The minute I arrived at my hotel in Yangon, help was on the way. A smiling doorman handed me a glass of cold orange juice in a welcoming gesture.
His considerate treatment managed to instantly revive a dusty traveler who felt dazed after a 40-minute drive from the airport in a dilapidated taxi on a bumpy road as the temperature soared to almost 40 C.
In my previous experiences in visiting foreign countries, I have always found hospitality to be one of my most lasting memories. My trip to Myanmar was no different.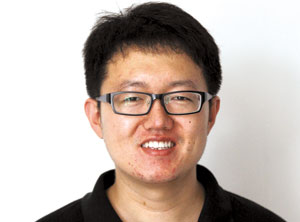 Qin Zhongwei's Yangon journal
During my 10 days in Myanmar, as I made contact with hotel staff in different cities, they just kept reinforcing my good impression: they were everywhere when you needed them, and they were nowhere if you preferred to be alone. Whenever they talked to you, no matter what the topic, they began with a big smile and ended up with a bigger one.
It was just like what Myanmar's tourism minister told me: Hospitality is their tradition and responsibility, and a smile is Myanmar's trademark.
In some senses, the tourism industry in Myanmar is a mirror that reflects the overall situation of the country's current development.
The country obviously has great potential: the mysterious, beautiful, unpolluted landscape, the heartfelt smile, the relatively small number of tourists compared with other popular destinations. But on the other hand, the tourism industry's shortcomings are equally noticeable. Everyone who has been to Myanmar cannot ignore the challenges it faces in the short term.
There are several key things that desperately need to be improved for tourists, including the backward infrastructure, the difficulty in getting a mobile phone card and the erratic electricity supply.
Sometimes this can be frightening. One morning in the hotel where I stayed in Yangon, I finished my breakfast on the second floor and intended to return to my room on the 11th floor. I got into the elevator, but it suddenly stopped halfway because of a blackout. My colleague and I were trapped in the darkness for one minute and were kind of freaked out at first. When the electricity supply resumed and the elevator door opened on the 11th floor, I saw the hotel staff working normally, as though nothing had happened.
During the rest of my time in Myanmar, neither my colleague nor I made a fuss about it anymore. It is something you have to get used to when traveling in Myanmar during the hot season.
As an expert noted, the tourism officials here also need to remember that Myanmar's rivals are ASEAN countries, including Thailand, Malaysia and Singapore, which are more mature markets with better facilities. And those who visit Myanmar for the first time are usually not first-time visitors to Southeast Asia. So it won't be easy to win hearts and minds, if tourists complain about their accommodations and other services.
A South China Morning Post article said that going to Myanmar reminded some Hong Kong businessmen of the experience of visiting Shenzhen in the early 1980s.
If Shenzhen can be transformed, why not Myanmar?
In Yangon I met a hotel manager who is a student in an MBA program co-hosted by Myanmar Chinese Chamber of Commerce and Jinan University in Guangzhou. When I asked her about the challenges that Myanmar tourism is facing, she seemed optimistic.
"There is a long and bumpy way to go. But opportunities are always behind the challenges, aren't they?"
"Do come to visit Myanmar before the huge crowds do," she added. "They will come soon."