US software giant enters Myanmar market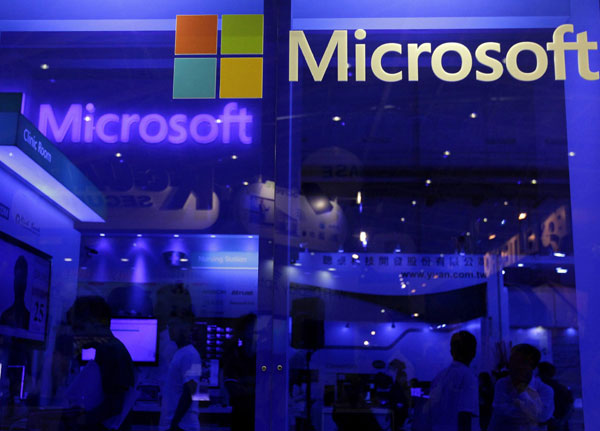 People visit the Microsoft booth at the 2013 Computex exhibition at the TWTC Nangang exhibition hall in Taipei in this June 4, 2013 file photo. [Photo/Agencies]
YANGON - Microsoft, a US software giant, has officially announced its entry in Myanmar, partnering with Myanmar Information Technology Pte Ltd., state media reported Sunday.
Microsoft, the world's largest software maker, made the announcement of its latest business expansion on the occasion of the World Economic Forum on East Asia hosted by Myanmar on June 5- 7.
The American multi-national software corporation said it would help improve the economic performance of Myanmar, believing that technology will be a vital part of Myanmar's future growth.
The corporation voiced commitment to the long haul of the country.
Myanmar government has invited bidding from telecommunication companies for two nationwide telecommunication service licenses which is due to be awarded soon.
Myanmar government has laid down the policy framework to encourage competition of both local and international operators in the sector.
Myanmar is set to increase tele-density to between 75 and 80 percent in 2015-16 to make the telecommunication services available to the public at affordable prices and to give the public choice for the telecom services.
State-run Myanmar Posts and Telecommunication (MPT) has also worked out a plan to privatize its telecommunication department.