Floods contiunes in Czech Republic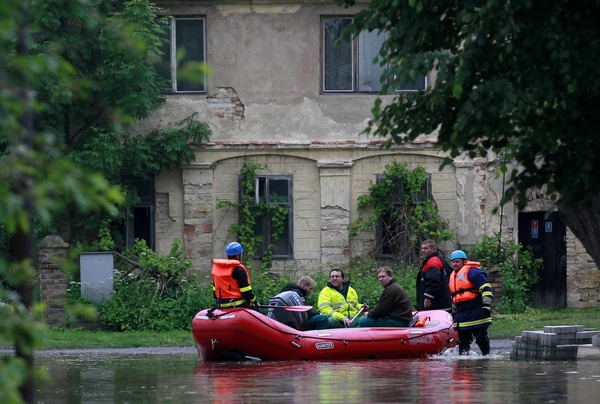 Rescue workers take care of the residents of the flooded village of Kresice near the city of Litomerice, June 4, 2013.[Photo/Agencies]
PRAGUE - Devastating floods continued on Tuesday in the Czech Republic with water levels of the lower reaches of the Labe (Elbe) River expected to culminate on Wednesday evening while the Vltava (Moldau) and Berounka rivers flows may also rise slightly.
Some 9000 people have so far been evacuated due to the floods.
In Prague, water level of the Vltava river peaked on Tuesday morning while its two brooks Rokytka and Botic are receding. The city's metro is expected to resume its operation by Friday if the Vltava continues to subside.
Acting Mayor of Prague Tomas Hudecek estimated that damages inflicted by the floods could reach hundreds of millions of crowns.
Across the country, over 120 road sections were still impassable in the on Tuesday afternoon.