Acting IRS head named as Tea Party rallies on scandal
WASHINGTON - US President Barack Obama on Thursday chose a White House budget official to lead the beleaguered Internal Revenue Service and vowed to ensure that the tax-collection agency will not single out any more groups based on their political beliefs.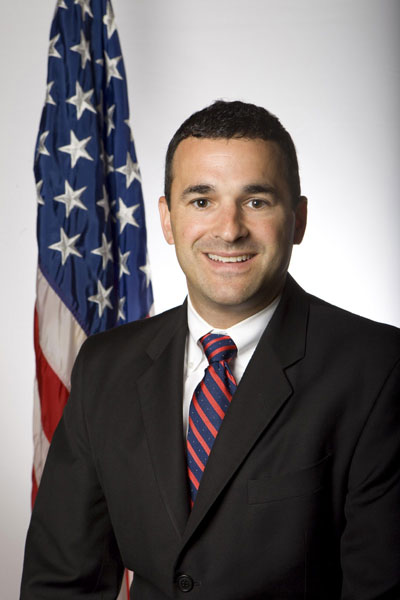 White House Office of Management and Budget (OMB) Controller Danny Werfel is pictured in this undated White House handout photograph released on May 16, 2013. US President Barack Obama on Thursday named Werfel to be acting commissioner of the Internal Revenue Service. Obama ousted acting IRS commissioner Steven Miller late on Wednesday shortly after the revelation the IRS had targeted conservative groups for special scrutiny. [photo/Agencies]
Danny Werfel, who has been Obama's point man in overseeing the controversial "sequestration" budget cuts, will tackle the biggest scandal of Obama's presidency when he takes charge of the IRS on May 22.
It could be a thankless job.
The IRS faces a criminal investigation and at least three congressional probes in the wake of last week's revelation that during the past three years, the agency's examiners had targeted conservative groups for extra scrutiny after the groups applied for tax-exempt status.
The agency has been without a permanent chief since November and lost another senior official on Thursday when Joseph Grant, the head of the division at the center of the scandal, announced plans to retire.
Grant's retirement followed Obama's decision on Wednesday to fire acting IRS Commissioner Steven Miller. The IRS has acknowledged that Miller knew about the targeting of conservative groups last year; several members of Congress have complained that Miller did not tell them about it.
Obama is racing to get ahead of a political firestorm that threatens to derail his second-term agenda as Republicans and conservative groups accuse his administration of using the levers of power - including the IRS, which is supposed to be non-partisan - to persecute political enemies.
The Democratic president has rejected that notion, and said he did not know about the IRS's targeting of conservative "Tea Party" and "Patriot" groups until the agency acknowledged last week that it had done so.
Obama fired Miller after an internal IRS audit released on Tuesday found that poor management - not partisan politics - had led to an "inappropriate" focus on conservative groups.
"I think we're going to be able to figure out exactly what happened, who was involved, what went wrong, and we're going to be able to implement steps to fix it," Obama said at a news conference on Thursday with Turkish Prime Minister Tayyip Erdogan.
"It is just simply unacceptable for there to even be a hint of partisanship or ideology when it comes to the application of our tax laws," Obama added.
Obama has faced a series of recent setbacks that could threaten his ability to pursue priorities such as revamping the nation's immigration laws and a budget deal with congressional Republicans.
Obama's Republican critics have hammered the administration's handling of the deadly militant attack last year on the US mission in Benghazi, Libya, and the Justice Department has faced bipartisan criticism for seizing phone records of journalists from the Associated Press as part of a criminal probe into intelligence leaks.