Britain's 'Iron Lady' Margaret Thatcher dies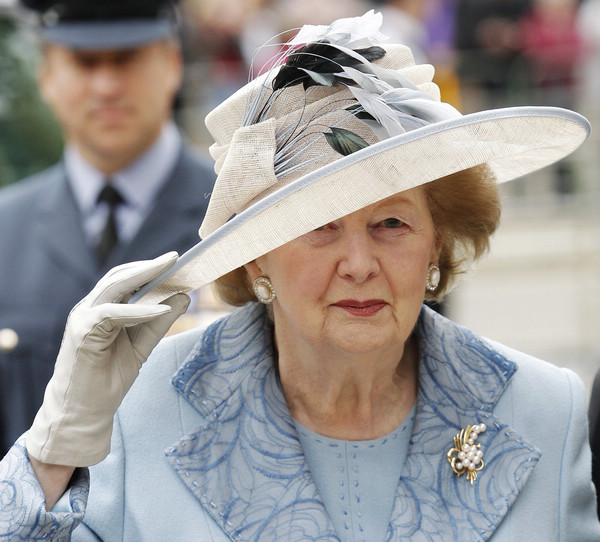 File photo of former British Prime Minister Thatcher arriving for a service of thanksgiving and re-dedication on Battle of Britain Sunday at Westminster Abbey in London in Sept 19, 2010. [Photo/Agencies]
LONDON - Margaret Thatcher, the "Iron Lady" who dominated British politics for two decades, died on Monday following a stroke, a spokesman for her family said. She was 87.
Britain's only woman prime minister, the tough, outspoken Thatcher, led the Conservatives to three election victories, governing from 1979 to 1990, the longest continuous period in office by a British prime minister since the early 19th century.
"It was with great sadness that I learned of Lady Thatcher's death," Prime Minister David Cameron said. "We've lost a great leader, a great Prime Minister and a great Briton."
Thatcher died peacefully on Monday morning, said Lord Tim Bell, a spokesman for the Thatcher family.
"It is with great sadness that Mark and Carol Thatcher announced that their mother Baroness Thatcher died peacefully following a stroke this morning," Bell said.
A grocer's daughter with a steely resolve, she became loved and loathed in equal measure as she crushed the unions and privatised vast swathes of British industry.
Queen Elizabeth said she was sad to hear the news of Thatcher's death and sent a message of sympathy to her family.