Caucasian destination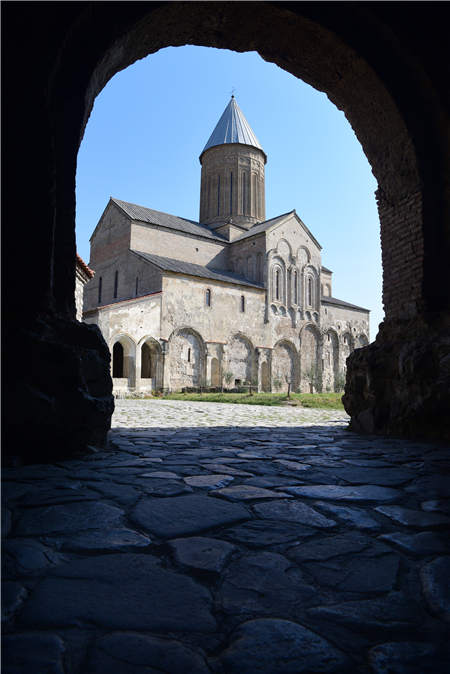 The 11th-century Alaverdi Monastery continues to be a place of quiet reflection.
Nodar Khutsishvili, our cheerful guide, recounts one legend: A local Jewish man was in Jerusalem at the time of the crucifixion and returned with Christ's robe.
His sister Sidonia took it from him and immediately died in a fit of ecstasy. The robe was said to be buried with her, but as years and invasions passed, folks forgot exactly where.
However, after an all-night prayer vigil by the country's patron saint, Nino, a felled tree that locals had been unable to move miraculously transported itself and stood erect on the burial site.
While local lore abounds with such exploits of Nino, there's no doubt that she was a real historical figure and responsible for the Christian conversion of the region.
The seriously ill Queen Nana was believed to have been saved by Nino's prayers, and miracles that followed prompted King Mirian to arrange a mass baptism in the Aragvi River and make Christianity the official religion.
Faith went underground in the 20th century, but today about half of the country regularly attends church services and the Orthodox Church is a vibrant social force.