Caucasian destination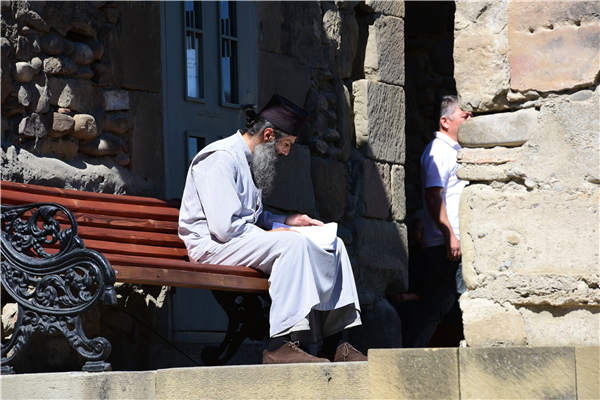 The 11th-century Alaverdi Monastery continues to be a place of quiet reflection.
A spiritual heart
Our visit starts with some of the city's most intriguing architecture.
We cross an elegant glass bridge created during the buoyant decade of the 2000s and head for Mtskheta, Georgia's ancient capital.
It's an hour's drive from the city center and a popular day trip that begins with a visit to the Jvari church and monastery, visible on its hillside perch long before we actually arrive.
King Mirian erected a wooden cross here soon after his conversion to Christianity in the fourth century, and the church was built around it about 100 years later.
The symmetrical domed building has a cross-shaped plan with an imposing, bare-stone interior. Outside, hawkers sell sheepskin hats, silver hand mirrors and pendants decorated with jadeite and turquoise, as well as souvenirs from colorful refrigerator magnets to whistles.
Our next stop is Svetitskhoveli Cathedral.
An early triumph of the golden age of Georgian church architecture, this immense 11th-century stone building is laid out like a stretched-out cross. The color has faded in the church's many frescoes, but the dramas that inspired them remain vivid, from the religious conversion of the ancient land, then known as Kartli, to the crucifixion of Christ.