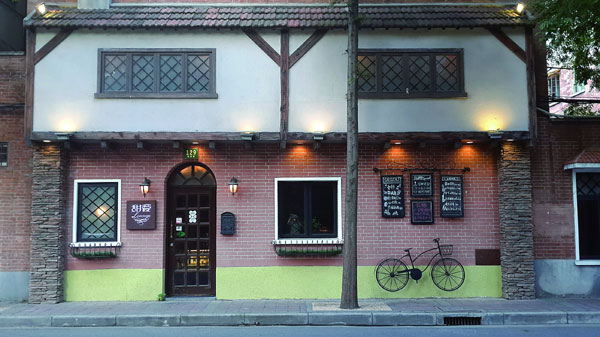 Tian'ai Road even has a dedicated postbox for lovers.[Photo provided to Shanghai Star]
Sweethearts' Lane
Tian'ai Road
The 500-meter-long Tian'ai Road, or "sweet love road", has been dubbed the city's most romantic thoroughfare. It may be an urban legend, but many believe that lovers who walk down the entire street will never be parted and their love will be blessed forever.
The avenue is narrow, tranquil and shaded by towering trees, with a coffee shop and a few old houses along its side. At one end of the road is a Love Mail Drop, a postbox popular with lovers during Valentine's Day when every letter sent from here will be stamped with a specially-designed postmark in the shape of a heart.
Occasionally lovebirds can be seen strolling down the road or stopping to read poetry carved into the walls.
Take you intended down this sweetheart lane and read her one of the 28 love poems on the wall, including the poignant When You Are Old by Irish poet William Butler Yeats. Choose a summer day with sunlight dappling through the trees and flowers sending out their faint fragrance. Pop the question, and watch her face light up.
If you go: Tian'ai Road is near Shanyin Road, Hongkou district 虹口区甜爱路,近山阴路