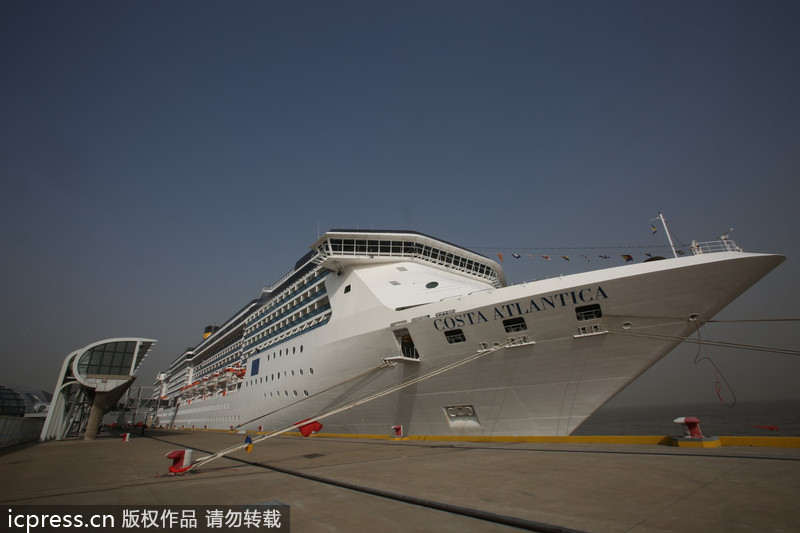 Costa Atlantica stops at Shanghai Wusong International Port.
6. Costa Atlantica
Line: Costa Crociere
The Costa Atlantica has an overall length of 292.5m and a 38.8m maximum breadth. The 85,700gt cruise ship - the largest built for a European cruise line - carries a total of 2,680 passengers in a total of 1,057 staterooms. The crew capacity features 902 rooms and 12 passenger decks.
Cruise deal: Now is the time to book your  winter cruise