Tips for Cruise Trip in Yangtze River
Attention! You really should take a cruise to appreciate the beautiful views along a river banks. A great many China Tours cover the Yangtze River cruise, especially the Shanghai Tours. Yangtze River is the mother river to Chinese. In China, people are so proud of this amazing river. On the comfortable cruise, you can not only relax yourself, but also enjoy the beauty of this river.
Today we are going to talk about some essential tips when taking this cruise trip.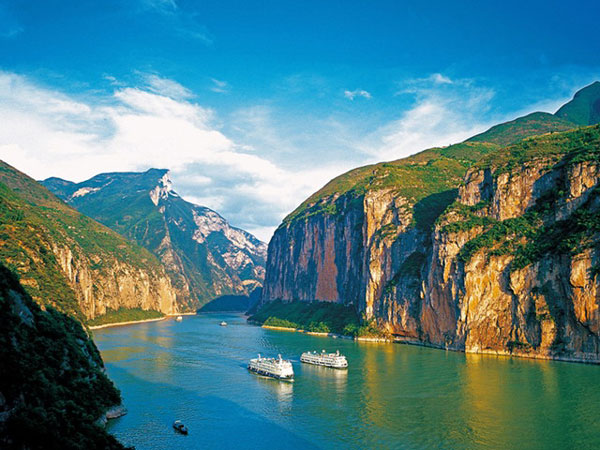 I General tips for the scene spots
1.Tourist will appreciate Grand Three Gorges on the cruise, so pay attention to the right position to see these spots.
2.Pay attention to the boarding time when you get off the cruise to see other scene.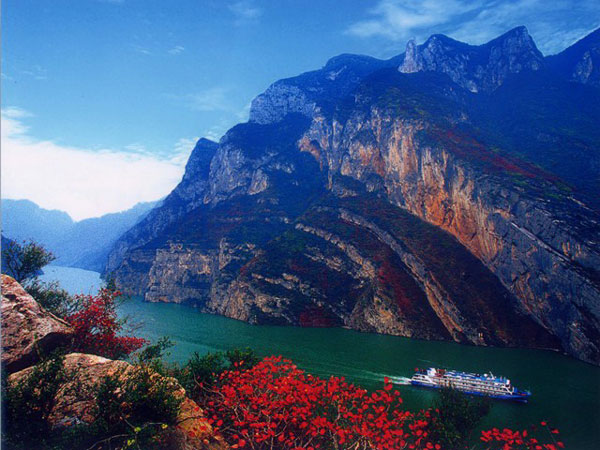 II Tips for preparat
1.Rain gear is essential as weather along with Yangtze River is undeterminable.
2.Bring a thin sweater or coat to keep warm from the high wind in this autumn.
3.Catering on common cruises can hardly satisfy your desire for its less kinds but more expensive food. So buy some food and living goods is necessary.
4.Please wear light shoes for climb on the three gorges. stive system. Besides, Cruises in Yangtze River are equipped with clinics and doctors. And they charge a little.
5.We suggest you to get a full insurance for tourism as tickets for the cruise include limited one.
6.You'd better pick up usual pills of the common cold remedies, and the dige ion
III Tips on the cruises
1.There is no limit for your carried baggage. Both the luggage rack and the foreground can provide storage service.
2.Meal is only free on non-alcoholic beverages and beer. If you need any alcoholic drinks and strong drink, you need a separate fee. Meanwhile, a free drink there has quantity limitation. Drinks and foods are forbidden to be brought to restaurants, bars and recreation center.
3.According to Chinese law, people in public activity area can't smoke, please go to the deck or smoking room in a cruise for smoking. Some cruises also have a smoking room floor and smokeless ones that can be booked in advance.
4.Water in the Yangtze River is cloudy, so water for living there can't drink directly. Drinking water there is boiled and filtered seriously
5.Considering the safety and fire factors, rooms on the cruises are banned to use your own appliances. If you need to use portable computer and other appliances, you can go to the designed area or let the managers know in priority. Cruise there are equipped with the general 220v power, your equipment must meet these requirements. Besides, part of the cruise ship is equipped with 110v power.
6.When you check in on the cruise, you'll have a boarding card which you need to sign your name and room number on the back. It will record all your spending on the trip. And when reaching your destination you should pay all your expense in the front desk in cash or by credit card.
About China Travel Depot: China Travel Depot is Top Leading China online travel agency, we offer the best price on China Flights, China Hotels, China Tours, Cars Rental in China, China Activities, China Trains, Yangtze Cruise, China Travel guides, and lots more.