Where to eat in Shanghai
Shanghainese restaurant with a Western twist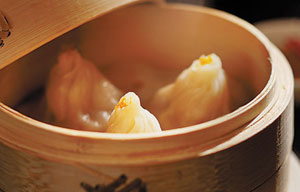 There is a saying in the Shanghai dialect which describes the situation of having the same ingredients boiled in a different soup, or put in English, old wine in a new bottle.
The saying may have a negative connotation, but it best describes Lesheng, the first Shanghainese fine-cuisine restaurant - positively.
Lesheng is named after David Laris, the Aussie-Greek star chef in the metropolis.
Click here for more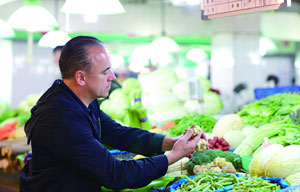 Chef Jean-Georges Vongerichten, 56, enjoys calling himself the"dinosaur in the kitchen".
Of course, the three-star Michelin chef known as"JG" is being humorous and humble about his seniority in the culinary world, as this July marks the 40th anniversary of the French chef-restaurateur in the kitchen.
But in Shanghai, where luxury hotels with fine dining and upscale restaurants seem to saturate the market, the chef has the star power of a Hollywood celebrity.
Click here for more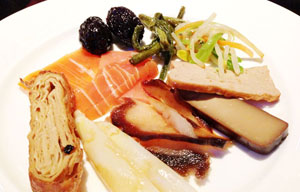 Just across the old sin palace of the Paramount nightclub, and leaning against the side of the Jing'an Temple is a quiet vegetarian haven.
Pauline D. Loh samples a meatless spread of green delights. Shanghai in summer is humid and hot. Halfway through a tour of the city's historic but elegant Jing'an district, we felt the need to get out of the searing sun and find a refuge where we can sit and chill, preferably with a cup of tea.
Click here for more
Outback Steakhouse opens in Shanghai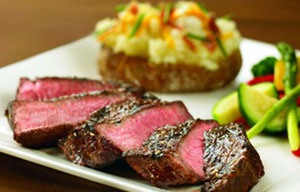 Chinese, in general, are not beef-lovers.
According to the Washington-based environmental group, Earth Policy Institute, although more than a quarter of the meat produced worldwide, 71 million tons to be exact, is now consumed by Chinese, beef consumption in China is still relatively small.
Every Chinese eats an average of 4 kg of beef every year, only one-ninth of what Americans eat.
Click here for more