Outback Steakhouse opens in Shanghai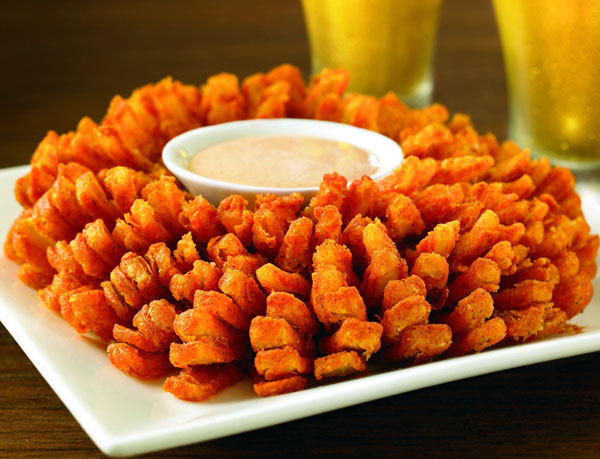 Outback steakhouse's recommended dishes include the bloomin'onion and grilled prime rib. [Photo provided to China Daily]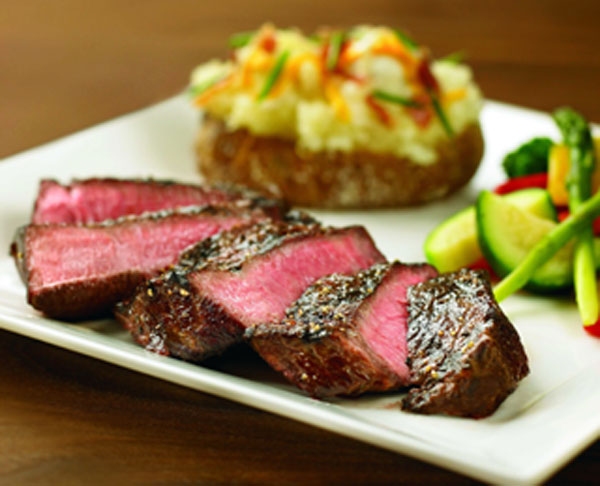 [Photo provided to China Daily]
Chinese, in general, are not beef-lovers.
According to the Washington-based environmental group, Earth Policy Institute, although more than a quarter of the meat produced worldwide, 71 million tons to be exact, is now consumed by Chinese, beef consumption in China is still relatively small.
Every Chinese eats an average of 4 kg of beef every year, only one-ninth of what Americans eat.
Despite that, international steakhouse chains are coming to China. The latest is the world's largest steakhouse brand, Outback Steakhouse, which has arrived in Shanghai after getting a foothold in Beijing.
The decades-old Australian-themed American steakhouse that has fed over 100 million people globally is open at Shanghai's Sun, Moon and Light Central Plaza. It promises to provide a wide selection of the finest cuts of steak imported from Australia.
At the rather dark, ornately furnished restaurant, cuts like filet mignon and porterhouse come out of the kitchen sizzling.
But before kicking off the meat carnival, guests should try one of the highly recommended appetizers - the Bloomin' Onion.
Outback's signature item, the softball-size onion is hand-carved by a "bloomologist" and fried into a golden gardenia, with a small plate of spicy "bloom sauce".