Pisco night out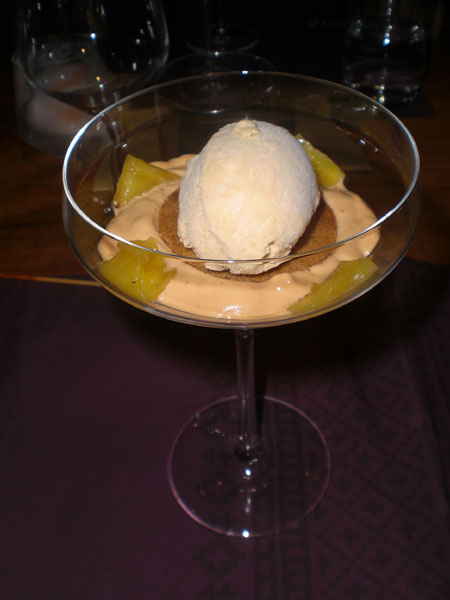 The custardlike dessert, suspiro de limena, is served in a glass. [Photo by Donna Mah / For China Daily]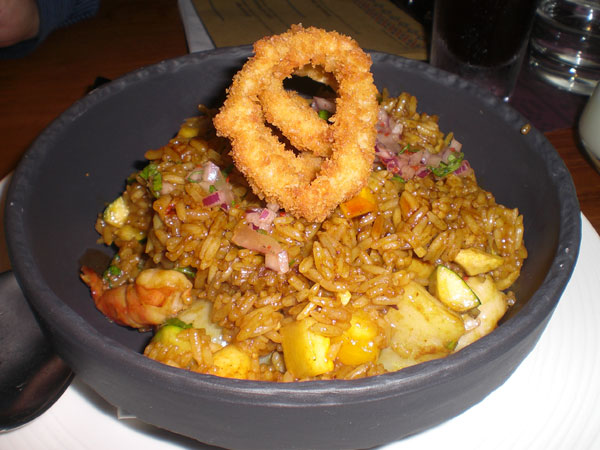 Arroz con mariscos is yellow chili curry rice with seafood. [Photo by Donna Mah / For China Daily]
A Peruvian dining experience is about much more than the country's legendary brandy, Donna Mah discovers in Hong Kong.
Unfamiliar with the cuisine of Peru, I thought dining at the new Mayta Peruvian Kitchen and Pisco Bar sounded like a lot of fun. Peruvian cuisine incorporates native ingredients such as corn, potatoes, and hundreds of chili peppers with influences from Africa, Italy, China and Japan. Located in a nondescript commercial building in Lan Kwai Fong, Mayta has been designed to be very welcoming, a bit rustic and open.
There is a bar area with shelves filled with bottles of house-infused pisco, a South American brandy, and a covered terrace area overlooking a corner of Lan Kwai Fong.
The evening begins with the famous Pisco Sour cocktail, made with lime juice and topped with a half-inch of foamy egg white and a dash of Angostura bitters. Deliciously refreshing, this cocktail is deceptively potent.
Pisco is made from grapes that are fermented into wine and then distilled. The alcohol content ranges from 30-50 percent (60-100 proof). The bar staff reports it's very popular, with guests choosing to drink a pisco cocktail about 80 percent of the time. The cocktails are easy to drink and go down very quickly. Be warned.
As for the food, we started with the classic ceviche made with sea bass flavored with leche de tigre (tiger's milk), which is a Peruvian citrus-based marinade used to cure the seafood. We also nibbled Andean tiradito made with salmon sashimi, chili chimichurri, crispy black quinoa, and herbs leche de tigre.
Chimichurri is a sauce made from finely chopped ingredients such as parsley, garlic, chilies and oregano mixed with olive oil and red or white vinegar.