Outback Steakhouse opens in Shanghai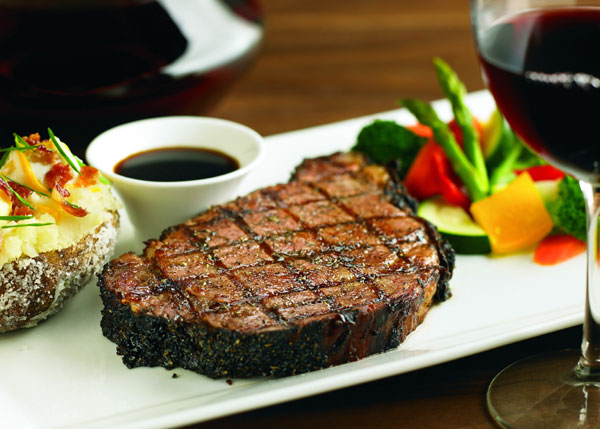 [Photo provided to China Daily]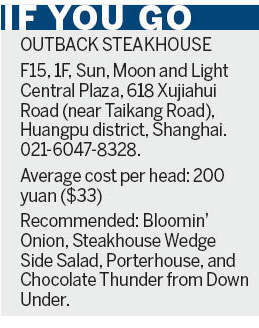 Resembling the texture of French fries, the onion is crispy on the outside and juicy within. It is indeed a delectable time-killer while waiting for the steak.
For patrons who prefer something less oily, the steakhouse wedge side salad and the thick lobster bisque are worth a try.
The salad, with iceberg lettuce and blue-cheese crumbles, provides a fresh start while the lobster soup features an intoxicating smell and taste - thanks to the sherry and brandy added.
For the highlight of the meal, the 560-gram porterhouse is a perfect choice for carnivores as it combines both the fattiness and leanness from filet and New York strip, while the well-marbled ribeye is more digestible and rich in taste.
All of the steaks have been seasoned with a "secret sauce" consisting of 18 spices and herbs that guarantee the steak's best flavor.
There are four desserts served at the house, and my favorite goes to the Chocolate Thunder from Down Under, a brownie topped with vanilla ice cream.
The flourless cake, which is moist and not too rich, provides a sweet end to the delightful meal.