Top 10 satisfying tourist cities of 2012 in China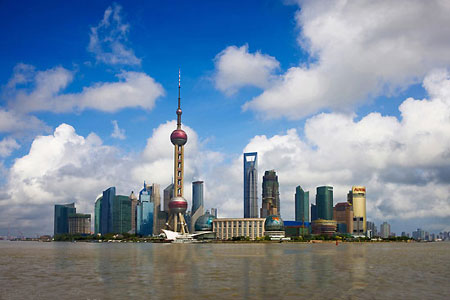 Top 2: Shanghai
Score: 85.84
Sitting on the estuary of the Yangtze River, Shanghai is a renowned international metropolis as well as a popular tourist destination. Tourists marvel at this vibrant city which perfectly blends traditional with modern elements and Eastern with Western culture.
Famous historical landmarks, including the Bund, the City God Temple and the Yuyuan Garden should not be missed when touring this city. The Bund, a 1.5-kilometer long waterfront area, is noted for its dozens of splendid historical buildings in various styles, including Gothic, Baroque, Romanesque, Renaissance, and Neo-Classical.
Another stunning attraction is the Pudong Skyline, which features a number of mega skyscrapers including the symbolic Oriental Pearl Tower, the Jin Mao Tower, the Shanghai World Financial Center and the presently-under-construction 632-meter Shanghai Tower. Tourists will also be enthralled to go to the Memorial Site for the First National Congress of the CPC, Shanghai Xintiandi (New Heaven and Earth), and the premier shopping street-Nanjing Road.