Top 10 satisfying tourist cities of 2012 in China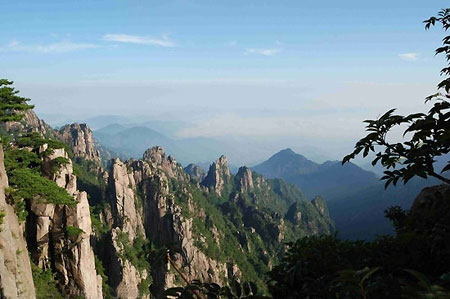 Top 3: Huangshan, Anhui province
Score: 85.15
Located in southern Anhui province, the city of Huangshan is a leading tourist destination in China. It is the home to many renowned scenic spots and historical sites. Huangshan Mountain is listed as a UNESCO World Heritage Site as well as a World Geopark. Its landscape features the "four wonders" of imposing peaks, spectacular rocks, odd-shaped pines and a sea of clouds.
Hongcun Village, at the foot of Huangshan Mountain, is a UNESCO's World Cultural Heritage. It has been described as a village in the Chinese painting for its beautiful scenery. Another village, Xidi Ancient Village, is famous for its 300 buildings in the Hui Style of the Ming and Qing dynasties (1644-1911).
Tunxi Old Street is one of China's best-preserved commercial streets and features the architectural styles of the Southern Song, Ming and Qing Dynasties. The street is featured in "Riverside Scene at Qingming Festival", a famous painting which describes commerce in ancient China. It attracts six million foreign and domestic visitors every year, and is also a popular site for shooting films and TV series.