City with beauty and age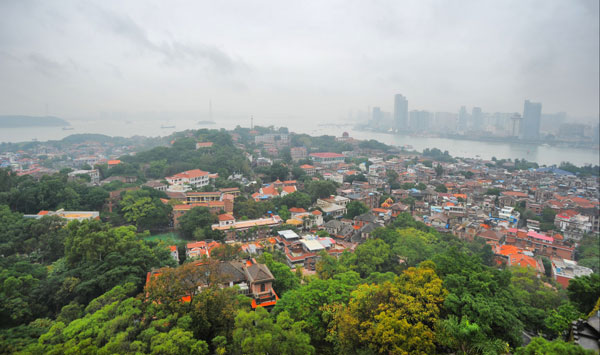 A scenic view of Xiamen from Gulangyu islet, where European architecture attracts visitors to its "pedestrians only" streets. Mai Tian / for China Daily
The Piano Museum features more than a hundred instruments of historic interest from around the world. Zhang Heping / for China Daily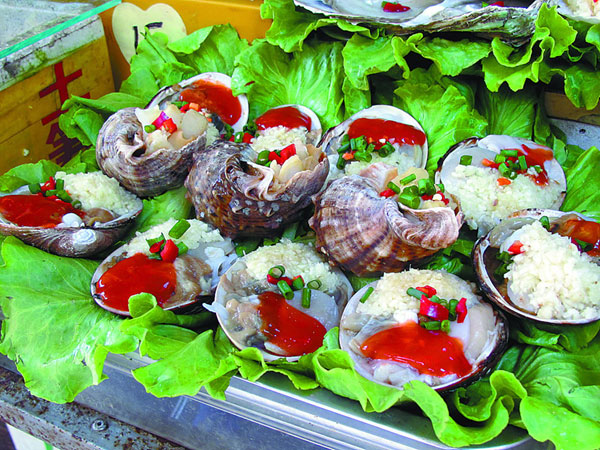 There's plenty to see and eat along Taiwan Food Street.Mike Peters / China Daily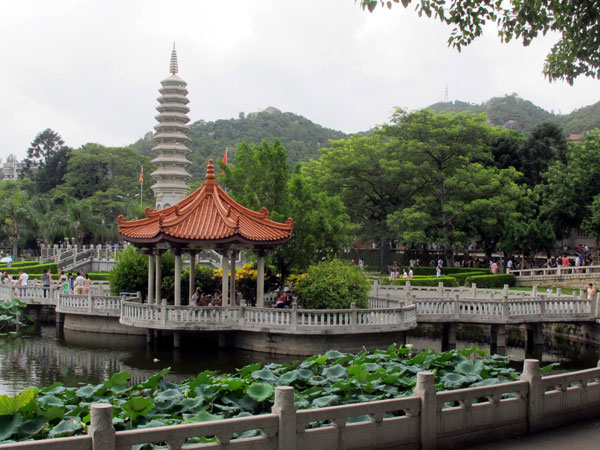 Nanputuo Temple was first constructed during the Tang Dynasty (AD 618-907).Mike Peters / China Daily
It was one of the treaty ports established after the First Opium War, but Xiamen has put aside its history to take its place among China's major cities. Mike Peters finds out the latest attractions.
Egret Island. Island of Abundant Crops. Gateway to China. Amoy. Siming ("Remember the Ming"). Few cities can boast a more colorful series of names - and a history to match - than Xiamen. Legend has it that egrets and poisonous snakes once battled for supremacy here. The birds won, which is why tourists can enjoy a view of Egret Island, and why the egret's silhouette adorns the logos of many local businesses.
Xiamen's story includes plenty of battles among humans, too. Staring out over the harbor is a massive statue of Zheng Chenggong (1624-1662), the national hero popularly known in the West as Koxinga.
Xiamen was one of the five treaty ports established in 1843 after the First Opium War, which made the city - especially the islet of Gulangyu - a place of colonial architecture. The old German consulate is just one of the fine old residences that have been refurbished to welcome overnight travelers.
Today Xiamen is a haven of tranquility - and a semi-tropical escape with special allure as winter's icy grip squeezes the northern half of China. Locals describe Xiamen's appeal as if reciting the Goldilocks and the Three Bears fairy tale: It's not too big and not too small.
"Xiamen is one of the most beautiful cities in China and, located by the sea, it has great views," says Duan Yulin, a local policeman who moved there from Hunan province about eight years ago. He does not like huge cities but also dislikes the inconvenience of small places. "Xiamen is just about the right size," he says.
"I hear people debating whether this is a second-tier or a third-tier city," says Martin Verpoorten, general manager of the new Westin Xiamen, the latest high-end hotel to open its doors on the island.
"This market is not saturated," Verpoorten says. While there are plenty of options in the city center, he adds, new hotels will open on the north side of the island as trade across the Taiwan Straits grows rapidly.