Top 10 satisfying tourist cities of 2012 in China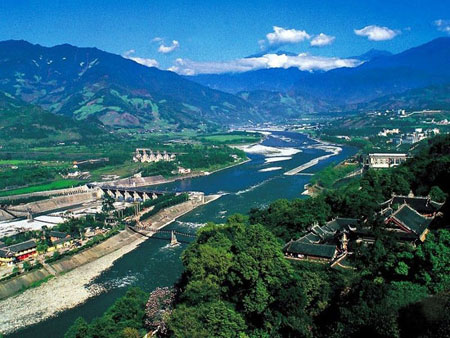 Top 5: Chengdu, Sichuan province
Score: 84.17
Chengdu, capital of Sichuan province, is one of the most important economic, transportation, and communication centers in Southwest China. It is one of the most famous historical and cultural cities in China, with a history dating back to 611 B.C. Chengdu is a livable city due to its mild climate and rich resources. Famed for its hot and spicy cuisine, the city was named City of Gastronomy by UNESCO in 2010.
Dujiangyan, situated on the Min River, near Chengdu, is an irrigation infrastructure project built during China's Warring States Period (476-221BC). It is the only existing ancient hydropower project, featuring diversions without a dam, in the world. It is widely regarded as the "ancestor" of the world's hydropower culture.
Located southwest of Dujiangyan, Sichuan Province, Mount Qingcheng can claim to have some strong roots for China's Taoism culture. It is a famous historical mountain and one of the nation's major scenic areas. In 2000, UNESCO included Mount Qingcheng, together with the Dujiangyan Irrigation System, to its World Heritage List.