Longines China Tour final held in Guangzhou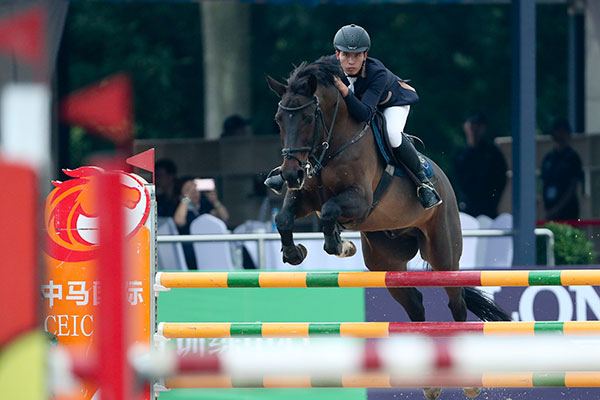 A show jumper competes in the Longines China Tour in Guangzhou, the capital of Guangdong province, Nov 17, 2017. [Photo by Qiu Quanlin/chinadaily.com.cn]
The final of the Longines China Tour, a flagship show jumping event organized by the Chinese Equestrian Association, took place last Friday in Guangzhou, the capital of Guangdong province.
Chinese national champion Liang Ruiji and a number of domestic and international show jumpers including Italy's Federico Ciriesi, who won three gold medals at the China Tour Beijing leg, and France's Olivier Guillon will compete in the three-day event, with a total purse of 1.6 million yuan ($248,000).
Before arriving in Guangzhou, the China Tour visited Dalian in Liaoning province, Tianjin and Beijing.
qiuquanlin@chinadaily.com.cn