Hernanes continues Brazilian CSL influx in Hebei signing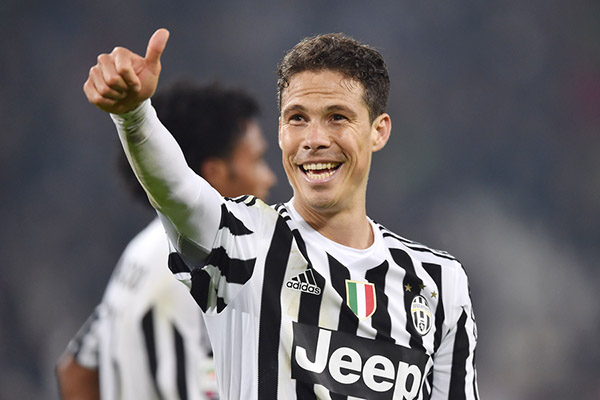 Anderson Hernanes of Juventus FC celebrates victory at the end of the Serie A match between Juventus FC and Torino FC at Juventus Arena on October 31, 2015 in Turin, Italy. [Photo/VCG]
Hebei China Fortune has signed Brazilian attacking midfielder Hernanes from Juventus on a two-year contract on Feb 9.
The Qinhuangdao-based club has beaten off stern competition from Celtic, the Scottish champions, and Italian side Genoa to sign the 31-year-old. Hebei is rumored to have paid 73 million yuan ($10.6 million) for a player whose career in Italy has stalled after a frustrating eighteen months at the Italian champions.
Despite falling from Juventus manager Massimiliano Allegri's plans and making only eight regular season starts, Hernanes remains an experienced player who capped 27 times for Brazil and whose speed of thought and foot will undoubtedly test the best Chinese Super League (CSL) defenses.
Headed by former Manchester City and Villarreal manager Manuel Pellegrini, Hebei are looking to improve upon their first season top flight finish of seventh. In recent months the club has frequently found itself in the international media spotlight through audacious attempts to sign elite European-based footballers. Hernanes will likely play in the hole behind Ezequiel Lavezzi and Gervinho, a trio of promising drive, invention, and pace.
Hernanes is set to meet up with his new teammates at their preseason training camp in Marbella, Spain.
Hernanes made his name in European football at Rome-based club Lazio where he was part of a resurgentBiancocelesti side that performed well in Serie A, regularly qualified for Europe and won the Coppa Italia in 2012-13.
Most Popular
Highlights
What's Hot