RIO DE JANEIRO — To hear Ryan Lochte tell the story, at least the first time, he unflinchingly stared down the barrel of a gun during a holdup while his teammates cowered on the ground. By the time he was done with the retelling, the fake cops, the gun pointed at his head and the scene of the crime was a gas station instead of a taxi.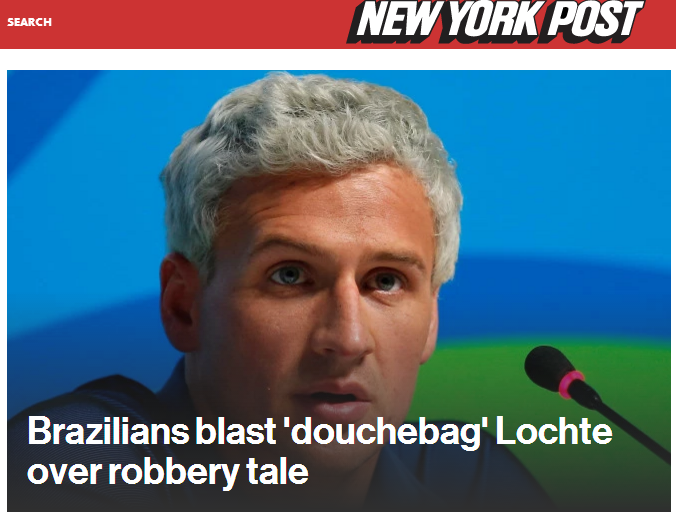 Now that he's safely back in the United States, shopping and no doubt working on a third version of the story while the teammates he left behind are facing Rio officials' wrath, he sounds a lot more stupid than brave.
Lochte has 12 medals, but barely an ounce of sense. It's no coincidence his short-lived stab at reality TV was cancelled after just eight episodes.
Anyone who watched even a few minutes of "What Would Ryan Lochte Do ...?" on the E! network would have answered the question posed in the title with one or more of their own:
"Besides swim? Ummm, nothing?"
It was a series of ever-taller tales, after all, that turned a disagreement over a dented door at a gas station into an international incident.
And it's far from over.