Chinese infrastructure majors will continue to strengthen the Amazon country long after Rio 2016
Just as global companies such as Caterpillar Inc, Alstom Group and Siemens AG injected billions of dollars into China's infrastructure over the past three decades, their Chinese counterparts are now committed to Brazil's development.
As Brazil hopes to ride the recent Olympics-related economic activity towards long-term growth with stress on world class infrastructure, the local market share of Chinese companies is expected to increase.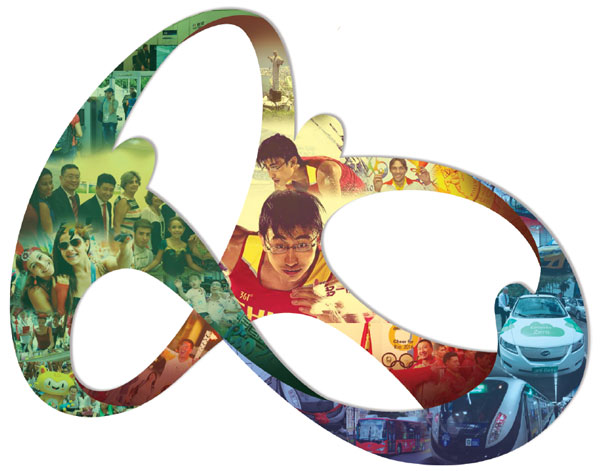 For instance, CRRC Changchun Railway Vehicles Co has provided subway trains to Rio de Janeiro's rail systems. If the trains win laurels during the Games, the company will likely expect more orders in future.
Similarly, China's construction machinery makers, including Xuzhou Construction Machine Group and Sany Group, have already been buoyed by orders from Brazil.
Brazil had received a $12-billion loan from the World Bank to help finance infrastructure projects in preparation for this month's Olympics.
Part of those preparations involved orders for 15 subway trains with 90 cars, for Line 4 in Rio, the Olympics venue. CRRC Changchun seized that order.
CRRC Changchun, a subsidiary of China Railway Rolling Stock Corp, the country's largest trainmaker, had supplied its rail cars well in advance. They were used to help ferry football fans between Rio's central station and the Maracana Stadium during the 2014 FIFA World Cup football.
Wang Huaifeng, chief representative for CRRC Changchun's rail project in Rio de Janeiro, said new Chinese subway trains will also play an essential role in transportation during the Games. They will be used on the city's Line 4, a key infrastructure project that connects the Olympic Village and the Copacabana center in Rio.
A subway train typically comprises six cars that together can carry up to 2,240 people and run at a maximum speed of 100 km per hour.
CRRC Changchun's trains in Brazil are equipped with an overspeed protection device, which will automatically sound alert and help slow down the train once the speed reaches the limit.
"All trial tests, including electric power, ventilation and the signal system, had been concluded in June and the metro line is scheduled to be operated in the city on August 1," said Wang.