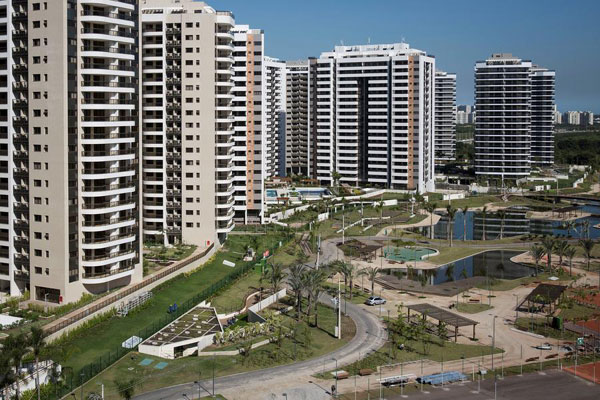 A general view of the Olympic Village in Rio, Brazil, June 15, 2016. [Photo/Agencies]
RIO DE JANEIRO - International Olympic Committee president Thomas Bach described the Rio Olympic village as "one of the most beautiful" he had seen during Wednesday unveiling of the 835 million US-dollar complex.
Located close to Olympic Park in Rio's Barra da Tijuca neighborhood, the village comprises 31 buildings covering 200,000 square metres of space.
It will accommodate almost 18,000 athletes, officials, staff and volunteers during the August 5-21 Games.
"It's one of the most beautiful Olympic villages I have ever seen," Bach said. "It is the heart of the Games and it's from here that the Olympic message will be spread to Brazil and the world.
"Athletes will be taking part in the most difficult competitions of their lives and, at the same time, will live together in peace and with respect for the entire world."
Rio city mayor Eduardo Paes said funding for the village was provided by the private sector.
The site will be transformed into a residential complex in 2017, with apartments to be sold to private investors.
Athletes are expected to start arriving at the village on July 24.