LAUSANNE - The International Olympic Committee Executive Board has decided to double the budget of pre-Olympic testing on Wednesday.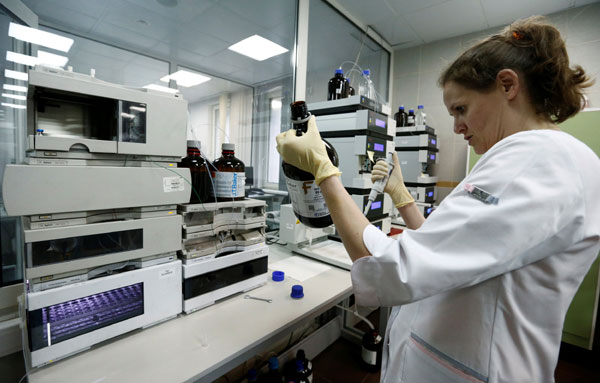 Technician Natalia Bochkaryova works at the Russian anti-doping laboratory in Moscow, Russia, May 24, 2016. [Photo/Agencies]
The IOC executive board said cracking down on drug cheats is their priority and agreed to double its budget for pre-games drug testing to 500,000 US dollars.
"The fight against doping is a top priority for the IOC, which has established a zero-tolerance policy," it said in a statement.
"The budget for the pre-Olympic testing program is now doubled. The program comes on top of the extensive program already being carried out by international federations and National Anti-Doping Organizations. Special focus will be put on countries where the testing program is non-compliant - Kenya, Russia and Mexico," it said.
The IOC also decided to extend the re-testing program as the they will target medalists from the 2008 and 2012 Olympic Games for possible re-analysis.