PARIS - Seoul has been added to this year's operation of "Roland Garros in the City", which will feature the fifth straight year in Beijing, announced the French Open organizers on Tuesday.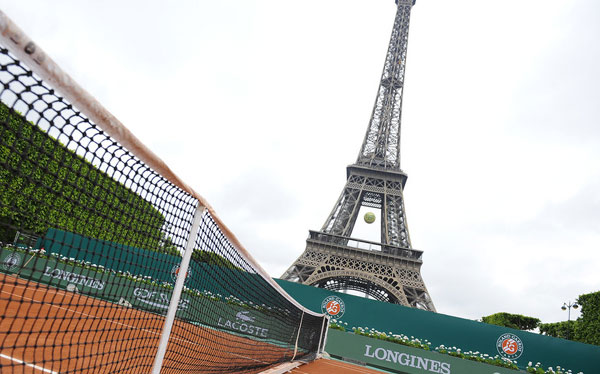 Initiated in 2012 in China, this event will be held simultaneously at Beijing's "The Place" shopping center and the Seoul Plaza in Seoul from June 1 to 5.

Special fan zones will give the public a chance to watch the tournament matches. Additionally, a range of interactive activities will connect tennis fans from around the world.

Visitors will be immersed in the Roland-Garros experience and can take part in the activities that aim to share the history of the tournament and let fans see first-hand what clay-court tennis is all about.

Unlike the Chinese capital having seen the event in the past four years, Seoul welcomes it for the first time this year.