MEXICO CITY - Mexican star player Angel Reyna said he is now at his peak as a footballer, yet he sees his future as being in China, where an increasing number of stars of the game are headed.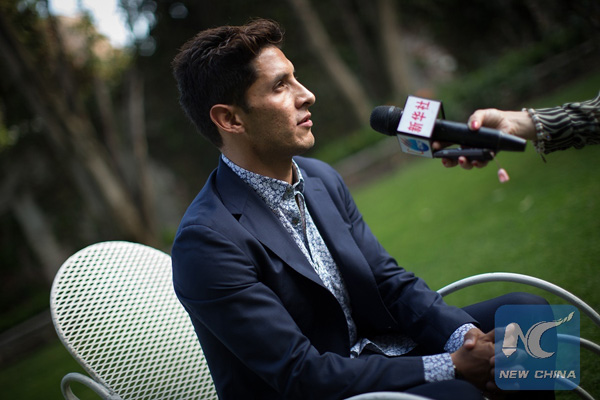 "A possibility of going to play football in China is opening up. I am truly hopeful that it works out. I am very happy at the idea of spending the last years of a career in a place where football is becoming much more important," Reyna told Xinhua in an interview.
Reyna 31, has had a long career in Mexican football, having played for many of the country's top clubs, including America, Monterrey and Veracruz. His last team was Chivas San Rafael, in the third division, until he was released on March 10.
"Now, I would like to be the first Mexican to play in China and provide an example to other Mexican players who might want to follow. It would be a very good opportunity to be a star there and win more championships," he indicated.
In March 2015, the Chinese government published a plan to reform its football culture, in order to raise its standing and improve the national team's performances.
Asked about his thoughts on the level of football in China, Reyna said that, with international stars going to play there, "the country will take great leaps forward. It is devoting the right attention to football and will likely become a power in the future."