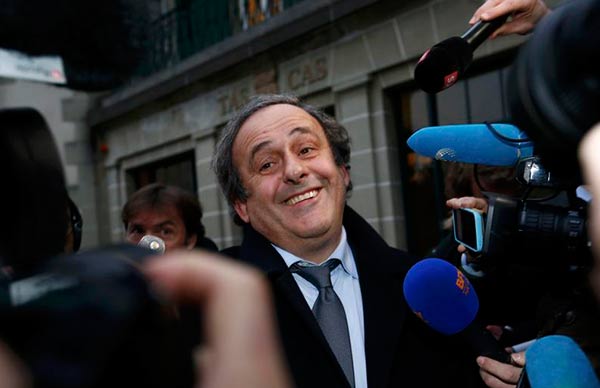 UEFA President Michel Platini speaks to the media as he leaves after a hearing at the Court of Arbitration for Sport (CAS) in Lausanne, Switzerland, December 8, 2015. [Photo/Agencies]
LONDON - Suspended UEFA president Michel Platini on Tuesday was told by FIFA that he cannot bypass its appeals process by challenging his eight-year ban directly at the Court of Arbitration for Sport (CAS).
Platini was banned on Monday for eight years along with former FIFA president Sepp Blatter.
Platini has been hoping to overturn his ban before the Feb 27 presidential election.
FIFA said it wrote to Platini's lawyers on Tuesday to confirm that the UEFA leader can only go to CAS if the governing body's appeals committee first rejects his request. FIFA rules state a list of candidates must be finalized one month before the election in Zurich.
Platini's legal team described the decision as "procedural sabotage" aimed at denying him a place in the election.