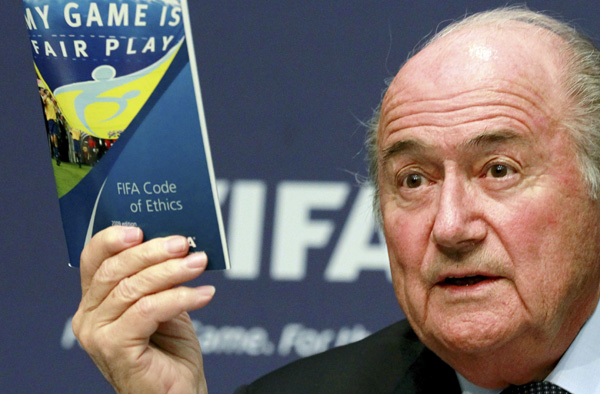 File photo of FIFA President Sepp Blatter displaying a brochure containing the FIFA code of ethics as he addresses a news conference at the FIFA headquarters in Zurich, Switzerland May 30, 2011. [Photo/Agencies]
ZURICH - The adjudicatory chamber of FIFA's ethics committee has opened proceedings against suspended President Sepp Blatter and European soccer boss Michel Platini after ethics investigators called for sanctions against both men, FIFA said on Monday.
FIFA said on Monday the adjudicatory chamber intends to come to a decision during December.
Blatter and Platini were suspended for 90 days in October, engulfed by a deepening corruption scandal as the sport faces criminal probes in Switzerland and the United States.