MADRID - Spanish basketball star Pau Gasol said on Tuesday that Spain's failure to win a medal in last year's World Cup would be a major factor in motivating the side in this year's European Championships which are held in September.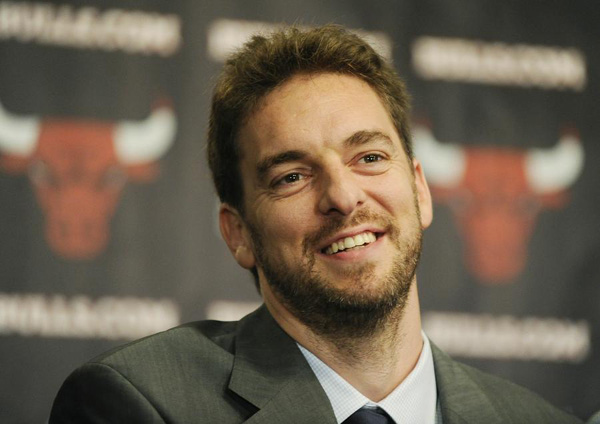 Jul 18, 2014; Chicago, IL, USA; Chicago Bulls center Pau Gasol in attendance during a press conference at the United Center.  [Photo/Agencies]
Spain were favorites to play the USA in the final of the World Cup, which was held on home soil, but the Spanish failed to even battle for a medal after a shock quarter-final defeat to France. As a result they now have to reach the final in this year's EuroBasket to qualify directly for the 2016 Olympic Games.
Failure to reach the Olympics after winning silver medals in 2008 and 2012 would be a disaster for the Spanish, but for Gasol, who made his debut in 2002, the memory of last summer is a driving force.
"We have not forgotten last year's World Cup and it is important for us to bear it in mind," said Gasol, who plays for the Chicago Bulls in the NBA.
"It's important that it is not something that holds us back, but it is good to remember it as an extra motivation," said the 35-year-old.
It is not certain whether Pau will be joined in the Spain side by his younger brother Marc, who has also been a fixture for his country for almost a decade. Marc has yet to announce whether or not he will be available in September, although Pau would be delighted to see him.
"It's a personal decision for him. His presence would be important for us, but he has not had a rest for many years and he is about to sign a new contract (in the NBA). As his brother, I will respect his decision," he said.
Spain are the reigning European Champions and Gasol said the recipe for success would not chance.
"We have to focus on our team and work hard to be at the top level for the Championship. From there we have to remember that all of the teams are tough and it is a difficult competition. We will have to face tough sides who will be out to beat us," he advised.