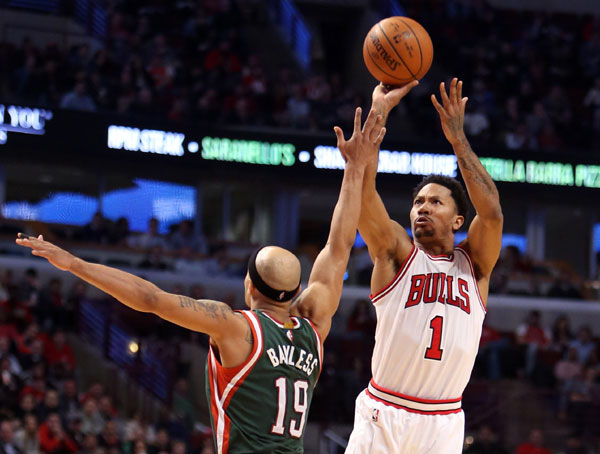 Chicago Bulls guard Derrick Rose (1) makes a jump shot against Milwaukee Bucks guard Jerryd Bayless (19) in the second half during the game at United Center. [Photo/Agencies]
WASHINGTON - The Chicago Bulls general manager Gar Forman said Friday that the star point guard Derrick Rose's knee surgery was successful and he will miss about 4-6 weeks.
Forman said the operation to fix a medial meniscus tear in Rose's right knee was a quick outpatient procedure.
"I think he's in a really good place and I know he's really anxious to get back out onto the floor with his teammates," Forman said.
Rose played only 10 games last season before having surgery for a similar injury in November 2013.