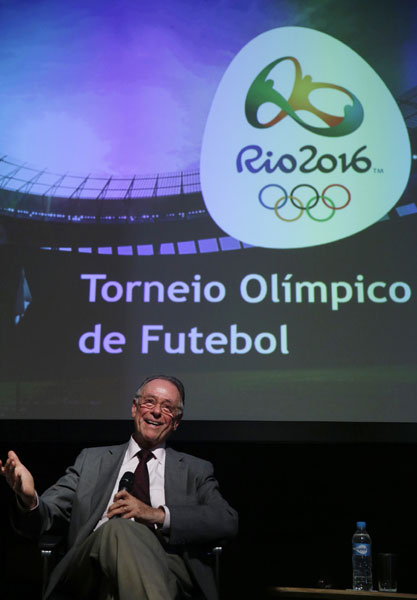 The President of the Brazilian Olympic Committee and head of the Rio 2016 Olympic Games Carlos Nuzman attends a news conference in Rio de Janeiro February 12, 2015. The number of cities bidding to host football matches in the 2016 Olympics has been increased from five to six and now includes the Amazonian capital of Manaus, Brazilian officials said on Thursday. [Photo/Agencies]
RIO DE JANEIRO - Amazonian city Manaus joined Sao Paulo, Belo Horizonte, Brasilia and Salvador on the list of cities that are qualified to host men' s and women' s Olympic football matches at the Rio 2016 Games.
The Rio 2016 Organising Committee confirmed on Thursday that the five cities meet the technical, logistical, operational and financial requirements established in the tender specifications. The final choice of which cities will be Olympic co-hosts rests with FIFA, world football' s governing body.
"The five cities we have approved were great successes during the World Cup. We will send our proposal to FIFA, who will select the cities, and to the federal government, that will be responsible for some areas, such as security," said Rio 2016 President Carlos Nuzman.
"The FIFA council will meet in March and we will wait for their response, as we are depending on this decision in order to plan the next steps in various sectors, such as ticket sales."